Dear all,
We are so glad to announce the release of the brand-new logo design software,
Sothink Logo Maker Professional v4.0
.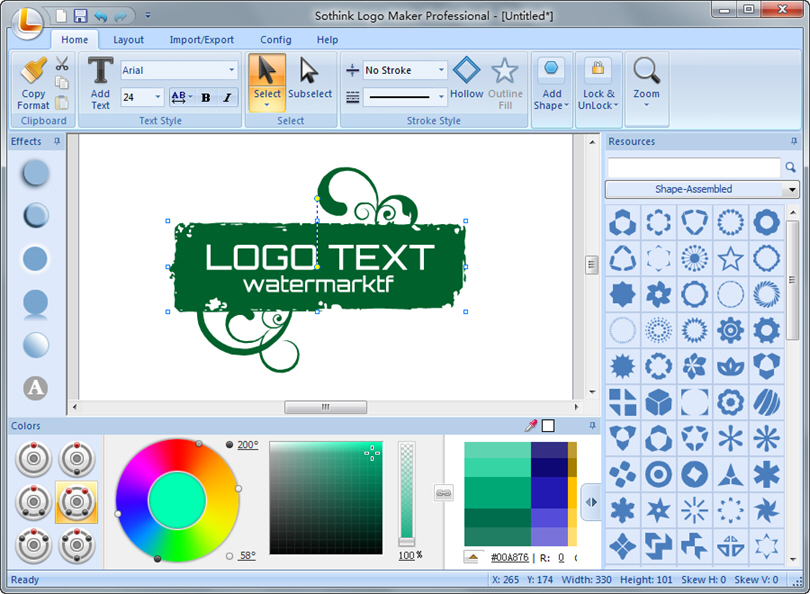 Main Features:
• Abundant Templates and Resources
• Expert Drawing Tools
• Master Color Schemes
• Plentiful Preset Effects
• Unique Mix & Match Skills
• User-friendly Interface & Operation
Why choose Sothink Logo Maker Professional?
♦ Fairly easy to use
It contains efficient panels and interface. You can find target tool quickly and apply to your own logo design easily.
♦ Creative work
It offers handy drawing pen and pencil that help you to create logo from blank canvas directly. Design your distinctive and original logo.
♦ Express operation
It offers format copy that enables you to copy one logo style to another in clicks. You can deal with complex layer alignment with clicks as well.
♦ Professional design
It will guide you to become a color-matching master. Powerful color wheel gives out thousands of color schemes. Choose colors like an expert.
♦ Ready-made resources
It contains abundant logo templates, symbols and special effects. You can obtain substantial design inspiration.
Now join us on a new logo design journey!
For more information about Sothink Logo Maker Professional, please refer to the link below.
http://www.sothink.com/product/logo-design-software/
And do not hesitate to contact us at
support@sothink.com
if you have any queries about the software.
Have fun, buddies!