How to-- Sothink SWF Decompiler
How to edit Shape?
Sothink SWF Decompiler enables you to modify SWF resources directly right after previewing them. Switching to Adobe Flash to make a new SWF is not a must. You can edit Shape and Text; replace Image and Sound.
Steps to edit Shape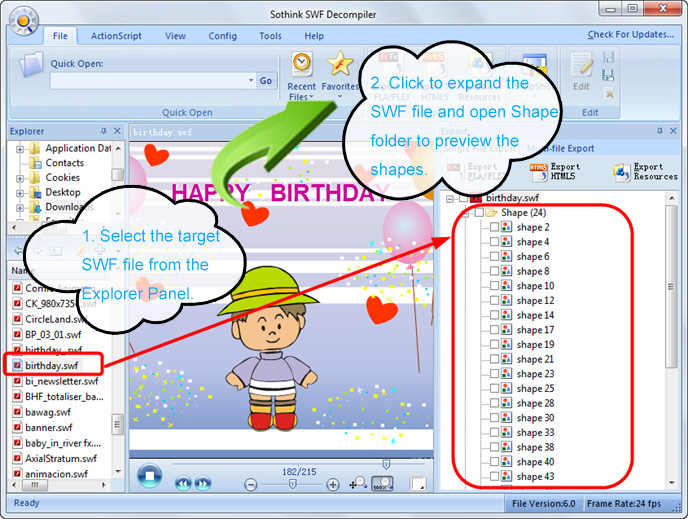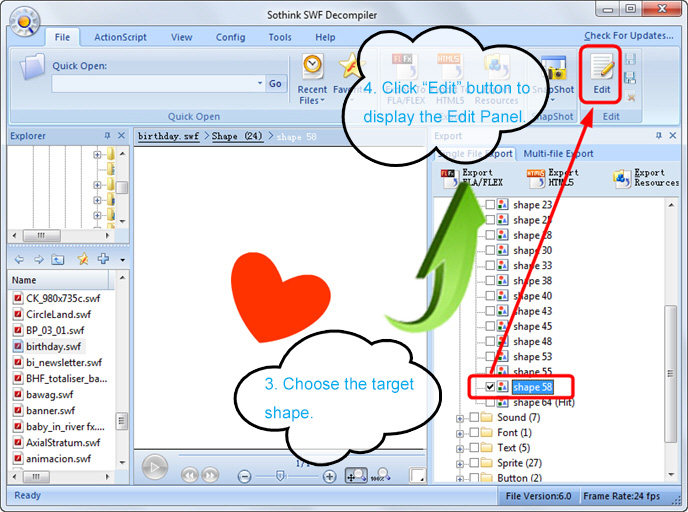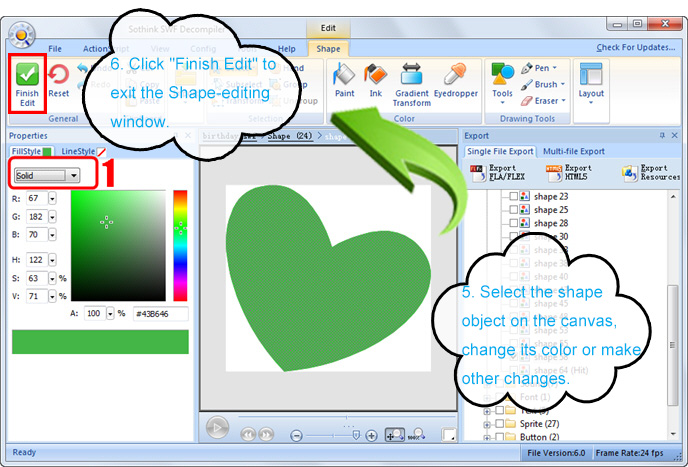 Click and choose a fill style from the drop down menu, including Solid, Linear, Radial and Bitmap. (See 1 in above image)
Import: Click to import supported external vector images, including gls (SWF Easy Shape) and svg.
Select: Select shape object or its border line. Click the arrow to show the drop down menu consisting of Select, Lasso, Select All, Delete, Edit Grouped Objects, Edit Shape.
Subselect: Click to edit one or more specific anchor points.
Tansform: Move, resize, rotate or skew the object.
Hand: Move canvas on the stage.
Group: Group the selected objects as a whole.
Ungroup: Separate grouped objects into single ones.
Paint: Set color for enclosed area of the selected object.
Ink: Set color for the border line of the selected object.
Gradient Tansform: Edit shape color gradient.
Eyedropper: Apply the attributes of a stroke or filled area to another.
Tools: Draw various kinds of shapes on the canvas, including Basic Shapes, Rounded Rectangles, Polygons and Star Shapes.
Layout: Adjust place or size of the selected objects.
After editing, click "Save" or "Save As" to save the modifications and cover the original SWF file. Now let's preview the new Flash.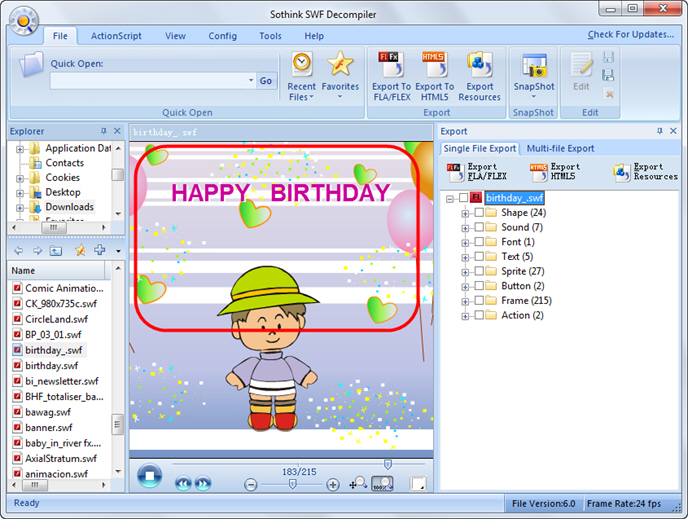 How to replace Flash elements?