How to-- Sothink SWF Decompiler
How to convert SWF to HTML5?
It is quite easy to convert a Flash file to HTML5 format animation.
In the popup dialog, define the Export Path and click OK to start the conversion process.

A .html file and .js file will be generated. After the exporting process has been finished, please go to the directory you specified to preview the .html file. Let's preview the .html file in browser now.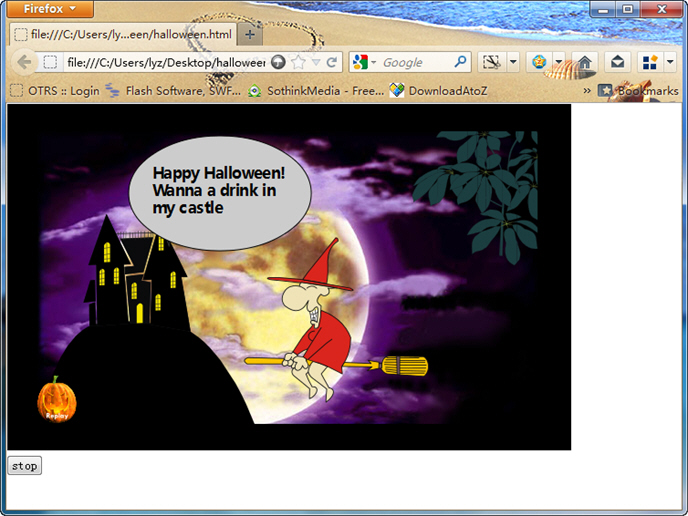 Not clear? See more specific tutorial at the link below.
http://www.sothink.com/tutorials/how-to-convert-flash-to-html.htm