How to-- Sothink SWF Decompiler
How to process multiple Flash files at one time?
Choose one SWF file in Explorer Panel, and then click the button "Add" or directly drag the selected files to "Multi-file Export" panel.
Enter the "Multi-file Export" Panel. You can click the button "" to delete SWF files from the list.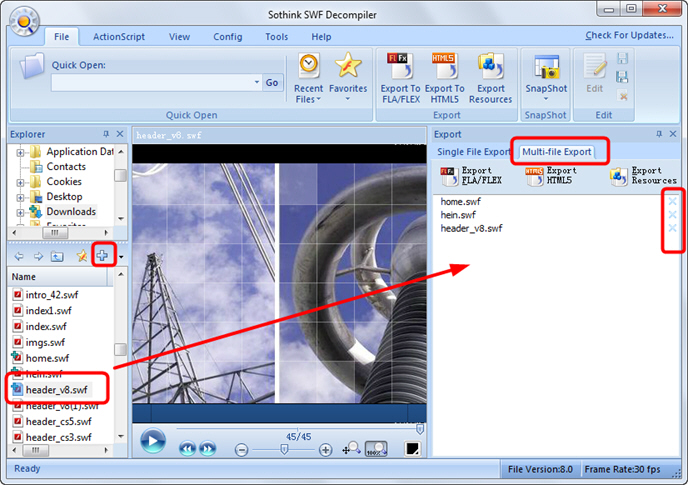 After the selected SWF files are added to Multi-file Export Panel, you can choose "Export FLA/FLEX" and "Export HTML5" to export multiple files to desired format at one time. And choose "Export Resources" to extract resources of SWF files in batch.