Logo Maker Pro
Make Your Business Logo
Put Your Logo On Business Card, T-shirt, anywhere
Create The Logo for Your Signature
Get Your Logo in 1 Minute Now
'' Why Choose Sothink Logo Maker Pro? "
Smart symbolic logo maker with quick drawing tool and rich built-in resource, enrich your logo design
Abundant Free Resources

Prepared hundreds of FREE templates and FREE icons. Easy to create business logo, business card, text logo, band logo, cool logo, education logo, etc.
Get Your Logo in 1 Minutes

1. Choose a template
2. Replease with resources
3. Get your logo now.
Flexible Customizing

To show your own logo idea, it also provides advanced drawing tools, professional color wheel, effect settings and more.
Put Your Logo Everywhere

You can export the logo as tiff, png, bmp, svg, etc. The export format is ready for Web or Print so as to put your logo anywhere like website, e-Card, T-shirt , Cap, etc.
Boostrapping Your Small Business with Logo Design

…With Sothink Logo Maker Pro you can:

Get Logos at Lower Costs
Onetime investment
Build your own identity
Save Time

(Editor of noobpreneur.com)
Simple and Professional

--It provides so many amazing templates so I can easy create a logo. And replace the shape or color to make my own. (Users on CNET)
Best Logo Design Software for Your Dental Clinics
With this logo design maker, a solution that meets any requirement of your logo design is provided. Rich built-in logo templates will give you inspiration for your own logo design. You can easily modify templates by changing text, color and shapes or adding effects for logo. Output logos to different formats like JPG/BMP/PNG/TIFF/SVG for web or print without any quality loss.
Screenshot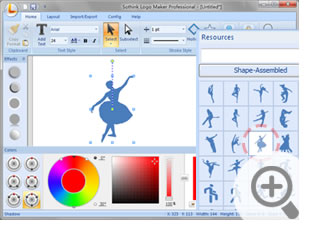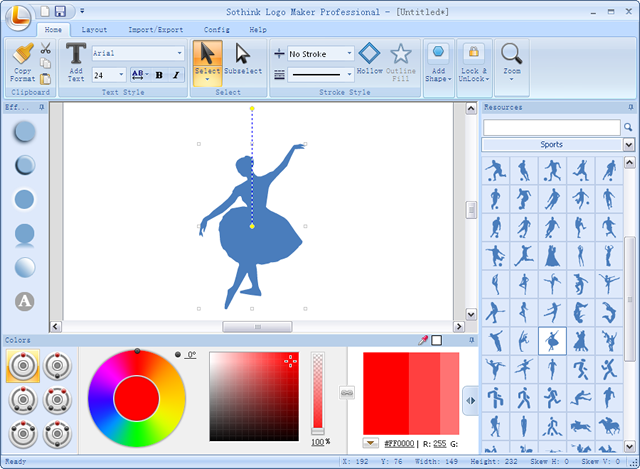 ×