Sothink Menu Templates Help Index
Saving this menu as template
Opening PGT file in Sothink DHTML Menu, the menu shows in the preview window. Save the menu in the application as built-in template; you can select File > Save as Template or Template > Save as Template from top menu.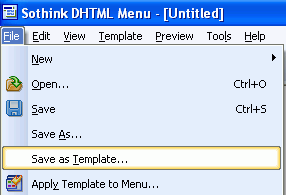 And then Save as Template window pops up, you can give a name, write description and define type for this menu. The available types are OS, Simple, Art, Business, Effect, My templates.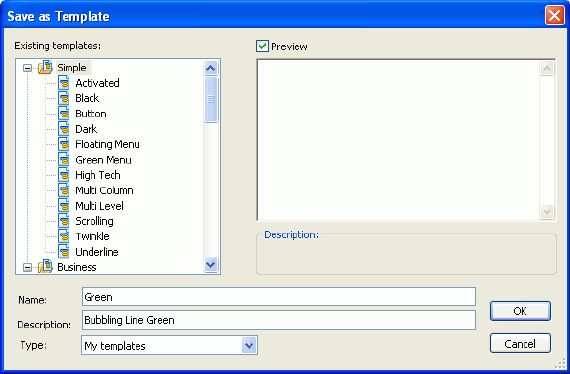 If you need to rename the template name, update the description, change the type or delete the menu, you can select Template > Manage Templates, the related window pops up, click Rename button to modify the menu information.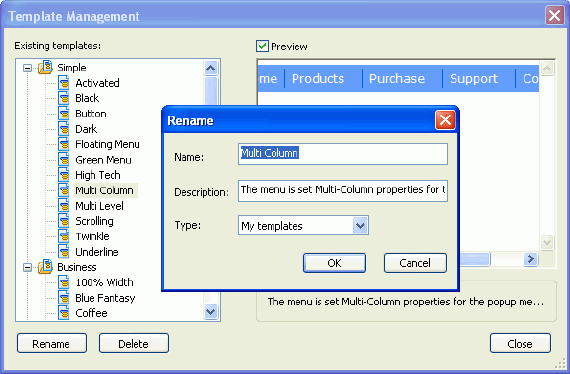 Special offer

Search
Recommend Products