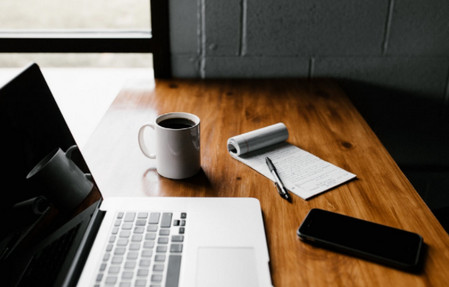 Technology is reshaping the way the financial industry operates, and the wealth management space has not been left behind. A shift in customer attitudes and the rapid pace of today's world have led to an ideal ground where financial technology businesses can develop and thrive. These companies are more dynamic, flexible, and suited to the new generation of customers. 
Here is a list of some wealth management startups that are making investments easier than ever:
Cred 
Cred is a business-to-business model that is using Artificial Intelligence to disrupt how financial organizations attract and engage customers in the investment advisory space. In addition to helping financial companies increase conversion rates, it helps them offer highly customized personal portfolios to clients. 
It eliminates the daunting task of identifying client preferences by tapping into what potential customers care about, their values and interests.
The platform then uses a simple application program interface (API) to determine the risk capacity and the right portfolio combination for clients. The result is that financial institutions effectively use this data to intuitively offer the right asset to the right client at the right time. Clients' portfolios are then tracked over the long term and rebalanced automatically when necessary. 
Responsive.ai
Responsive.ai is a robo-advisor that is changing the way wealth managers work and how customers communicate with them. It offers simplified client onboarding services and helps enterprises relay high-value advisory messaging anytime, anywhere. Also, it prepares quarterly finance reports, client notifications, and newsletters as well as a performance dashboard for the specified period of business. 
Responsive.ai helps enterprises to understand client needs and preferences through continuous portfolio monitoring – ensuring the organizations maintain focus on client's needs. The platform also selects the right investments for clients, rebalances their portfolios, offers digital advice on such finance issues as tax loss harvesting, day trading, stock trading, and bonds, etc. 
Bambu 
Bambu's mission is to de-commoditize robo-advisor technology by offering unique solutions to different market segments. For example, an intelligent advisor for high net worth investors and a white-label advisor for wealthier and retail investors. The company aims to make saving and investing more straightforward than ever with its exclusive algorithm and machine learning tools.
The platform's white-label robo enables it to provide financial institutions with a natural, seamless experience to identify the right investment strategy for clients. Instead of one-off single risk investment, it helps enterprises design tailored portfolios for clients' life goals. 
handcheque
While handcheque's mission of making payments "easier and more convenient" may look simple, it's far from that. The company has created a smartcard that allows customers to keep all their payment transactions and loyalty cards on one accredited MasterCard that has the same look and feel like any other card.
On top of that, the card comes with an extra perk of a personal finance management function where customers can access all their expenditure and loyalty cards in an "all in one roof" place.
 handcheque's model is business-to-business, offering its proprietary technology to finance enterprises for the benefit of aggregating all transactions and loyalty points. This unique and comprehensive data enables institutions to gain a better understanding of their customers. This, in turn, helps them tailor their services according to the client's needs and preferences. 
Sarwa 
This is a fintech company that combines technology and human interaction to provide digitized and expert investing solutions for "everyone." Clients can open an account in minutes through facial recognition and chart their investment goals through an intuitive dashboard. They can also readjust their portfolios when market movements force their assets to veer off target. 
In addition, the platform helps financial enterprises to expand their investment advisory services to high net worth and retail clients. Sarwa also optimizes tax exposure as well as reinvests dividends for clients. 
AdviceRobo
This is a platform with software that enables risk prediction to allow customers to gain access to credit. Using an Artificial Intelligence platform, they aggregate both structured and unstructured data to create credit scores for entrepreneurs, startups, and other entities that have little or no credit history. 
It creates a psychographic profile of individuals to determine their creditworthiness by assessing their attitude to money, their motivation, values, and behavior. This way, individuals who would have been rendered un-creditworthy can get access to loans, and financial lenders gain access to more customers and less risk. The company has received multiple awards for this innovative solution to responsible lending.