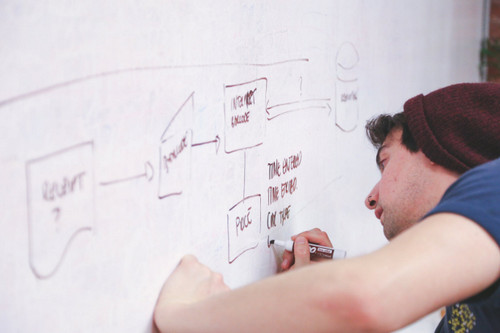 Startups have to learn a lot of business issues on the go. However, the learning process is so painful that it results in the death of some of the most brilliant ideas. Marketing is one of the elements that determine the viability of a startup. If you make mistakes on the marketing front, a business could sink forever.
Experts have studied the marketing approach for startups to improve their performance. They have identified common marketing mistakes that startups make and published lots of professional papers. Here is a look at common marketing errors and how to solve them in such a way as to avoid imminent downfall.
Spending Too Much To The Point Of Exhaustion
Marketing is the only way your potential clients will know that you exist. However, you run the possibility of two risks
Wasting money on a channel that does not bring expected returns. It requires time to study the channel to advertise to attract the most profits. Spend a little on marketing in different channels to ascertain the most effective for your startup.
Attracting so much attention that you are unable to meet the enormous demand. It will be challenging to convince your potential customers to return in case you fail to meet their needs the first time.
The solution is to spread your budget thin and learn the rate of return on different channels. The insights from initial marketing campaigns will help you to spend your money wisely on marketing. It also allows you to reorganize capital to meet the ballooning demand.
Choice Of The Wrong Marketing Channel
There are numerous marketing channels where you can engage your potential customers. However, not all these channels will help you to meet the desired targets. It is the target customers that will direct you to the right marketing channel. Some platforms just gobble money without requisite returns. Conduct thorough research on your customer base to know where they are.
Lack Of A Marketing Strategy
How do you want to market your products or services? How much do you want to spend? How long will the campaign run? What are the KPIs for the campaign? A marketing strategy answers these questions. The plan keeps you on a leash so that you do not go overboard. It also helps you to track your marketing performance.
Failure To Engage Marketing Professionals
Startups always complain about the lack of capital to engage professionals in their operations. However, the resulting losses will be higher than the salaries you would pay these professionals. Invest in marketing professionals who would guide you through initial marketing stages and create a solid foundation for your business.
Failure To Use Insights Gotten From Initial Marketing Steps
Every marketing strategy should include insights from the market that will assist you in redesigning your campaign. A startup commences with a lot of ideas. However, market and marketing realities will help you to reshape your campaign. Failure to consider these insights might result in huge losses and the inability to meet your marketing targets.
Focusing on the product and not the buyer
Marketing is not an opportunity to describe how good your product is. Instead, use the chance to demonstrate its ability to provide a solution that your potential clients are facing. Such an approach in marketing ensures that the target customers can identify with the product.
Ignoring The Competitor
Entering a market means that you are targeting a market share. Competitors are bound to respond brutally. Prepare for the reaction, which could include extensive marketing and promotions. You will are forced to recalibrate your campaign to still fit within the operating space.
A startup should be flexible enough to learn fast from mistakes and take appropriate remedial steps. Failure to recognize the errors and delays in addressing them will result in huge losses. Working with seasoned professionals will make it easier for you to overcome the challenges.