Essay writing has been a nightmare for many students for a very long time. Mostly, that's because every academic writing is associated with lots of instructions and rules, failure to observe which ends in a poor grade.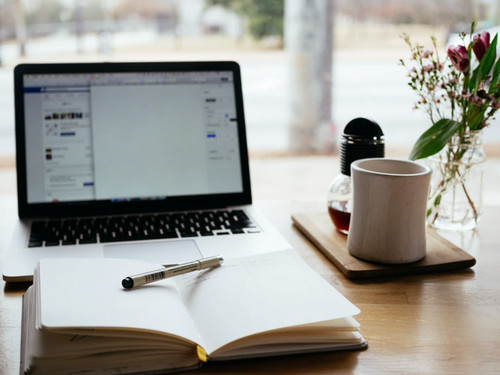 However, those who master academic writing skills either by themselves or with external essay help, eventually forget about all fears associated with essays and other college assignments. The solution to the problem is quite simple: academic writing should be learned just like any other college skill.
In this article, we'll try to supply you with a few working tips like 501Words that will definitely make your essays better. These tips will also be the beginning of your academic writing discovery.
Start With Research
The number one suggestion is to research the topic before getting to write. If the professor's instructions are standard and do not provide any guidance, comprehensive research on the topic is the best way for you to gather information and be confident in the process.
The research will supply you with references, citations, opinions, and facts. All of them will show you the way you can structure your essay. Obviously, when you have enough arguments to support your idea, writing stops being so difficult.
Focus On Your Thesis
Your introduction should include a well-written thesis statement. Usually, the ability to write a catchy statement that will make readers interested to continue is something that gives you extra credit.
Take more time and think carefully about how you'd like to approach your topic. As soon as you find the answer, it will be easier to create a perfect thesis. It is also okay to google some examples.
Create An Outline
Many writing specialists insist on drafting an outline before actually writing an essay. That is valuable advice that saves lots of time for you. An outline helps you organize your writing and stick to the topic. Taking notes along the way is also highly encouraged.
A good outline helps you come up with a perfectly structured essay, where a paragraph-to-paragraph or though-to-though transition is very smooth and logical. Such consistency is very much appreciated in academic papers.
Provide Arguments To Your Ideas
Many students think that essay writing is about expressing their own opinion. This is only partially true. Students are indeed encouraged to express their ideas and points of view, but they should be supported with scientific evidence.
The body part of your assignment serves this purpose. You can reflect on the topic, express your thoughts, and try to persuade readers using evidence. Every paragraph should be dedicated to a particular idea to avoid confusion.
Write the Conclusion
The conclusion should not list any new ideas or thoughts. Instead, this part serves to lead readers to the logical ending of your essay. Basically, this is the part of the paper where you give an answer or restate your thesis statement, either supporting or rejecting it.
The conclusion also can encourage further research on questions barely covered in your essay. However, these questions should be stated in a subtle way since it is not okay to end your essay with a question mark.
Use Technologies to Revise and Proofread
Unfortunately, there is still a stigma associated with the use of electronic means to control essay quality. Somehow students were all trained to avoid any kind of external assistance in academic writing. This is totally wrong, especially now.
There are so many fascinating technologies that allow you to check your plagiarism rates, correct spelling mistakes, and improve grammar in the blink of an eye. Most of this software is available for free or for a small payment. Do not ignore these opportunities. Do not waste your time searching for mistakes on your own.
Have a Mentor to Direct You
Ideally, every student needs a mentor to consult where their writing can be improved. It can be either a friend, a professional writer or even a credible online source like EssayHub blog, whose ideas proved to be interesting and worthy of your attention.
Such mentors can supply you with alternative ideas, shed light on grammar and stylistic inconsistencies, and train you to write better. When you learn to approach writing in a multifaceted fashion, it will positively reflect on your grades.
Final Words
Those tips mentioned above are the most obvious recommendations on how to improve your writing. Excellence in academic writing is not given at birth. Like any skill, it requires more substantial learning and practice. However, once mastered, academic writing and any other kind of writing will never be a problem.