With the digital world offering infinite distraction – games, shopping portals, social media – it can be a task to remain productive and focused through a normal eight-hour workday. How many times have you sat down at your laptop, only to realize later that you've just wasted hours getting lost on Facebook feed or browsing through different websites?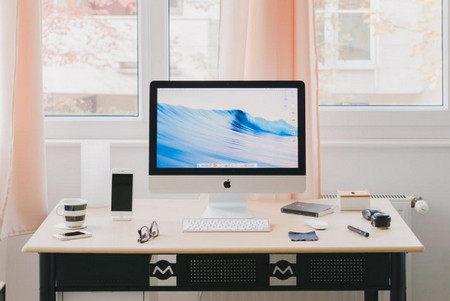 Having the right tools in your laptop or desktop computer can work wonders in conquering the productivity killers that are hindering you from making the most of your schedule. There is a wide range of apps meant to improve your focus, eliminate distractions, and organize your digital workspace to make working on Mac as seamless and effective as possible. If you're looking for an objective, comprehensive fix, the best thing to do is to equip your Mac with smart apps designed to help you do more in less time. 
While there is a plethora of tools promising to turn your productivity around, not all of them are created equal. Here are some of the best productivity macOS apps to help you cut through the noise and optimize your digital life work, wherever you are working from. 
Working across multiple tabs and windows for a cluttered rabbit warren of a workspace. Magnet can solve this by allowing you to configure a more pleasing arrangement, locking tabs to the side of your desktop wherever you drag them. 
Magnet works wonders if you want to organize your view, so you focus on what truly matters. Since Mac doesn't have such a feature integrated, Magnet is a much-needed app for those who multitask or need to keep windows side by side.
For business owners, time can be their greatest asset. And no matter your niche, Timely can plan out your weeks and closely monitor how you use your time. How? By automating your essential admin, so you can get back to genuine productive work. 
Timely can track all your operations on Mac and uses AI draft timesheets to solve the inaccuracies and effort of traditional manual time tracking. More precisely, it stores all your data into a private timeline, which basically holds up a mirror to the way your work – necessary for seeing how long you spend in different apps, identifying processes that are eating into your day and quantifying time on valuable tasks. If your tasks involve a lot of travel, there's even the option to track your location with its counterpart Android and iOS apps. 
Pouring too much time into merging, splitting, converting, or organizing PDFs? Not with PDFChef on board. With this zero-time wasting solution, you can edit, split, merge and edit PDFs, convert and delete files for free. This simple tool can rearrange and organize your PDFs in a snap. 
Its interface is so simple to use that even users with no experience can handle it. PDF chef doesn't allow any third parties to access your personal data, so if you transfer a PDF to Word via PDF Chef, no one else will access your content, and your privacy is guaranteed. 
Many would say that simplicity is Bear's starting point. And they have all the reasons to do so. Bear is a unique kind of note-taking app designed to make it bearable for Mac users to jot down their essential on the go. Bear allows you to create to-do-lists, outline concepts for future brainstorming sessions, and remind you of what's truly important. 
Bear comes with a wide range of different inline styles so you can personalize your notes according to your needs and remember the content in which you wrote them. Its core version free of charge, with a $14.99 per year version available as well. 
Hazel creators describe the app as" Automated Organization for Your Mac", and that's a great tagline. Essentially, you tell Hazel to view a folder (or more), set some rules you want it to watch for, and when something appears in that folder that suits one of your rules, take an action that you define. 
For instance, you can set it to move untouched items from one folder into another folder tagged "action items" if they haven't been tackled within a week. Hazel can save you precious time over the course of a few weeks.  
This one can be a great alternative to the cost of Photoshop and miles way better than most free image-editing apps. Paint, draw, crop, resize and add effects to your images, or customize your own effects and save them for later.
While it's not as extensive or powerful as Photoshop or Sketch, Pixelmator can easily correct imaged and rearrange compositional objects – making it an ideal solution for sales and marketing teams who might need the heavyweight alternatives.
Dewo is a personal assistant for deep work and the brainchild of the 45-team behind Timely, Memory's first product. Billed as your own personal assistant, Dewo is all about protecting and creating space for the cognitively challenging work that moves you forward. 
Aside from breaking down your tasks across apps, weekdays and locations, Dewo can diligently help you do more of it. With an AI interface that triggers "Do not disturb" mode across your devices once you enter deep work, Dewo can also reschedule your meetings for a more productive working week. The app is still in a beta phase, but it can offer a unique approach to solving the modern workflow problems -and it's completely free. 
Accessible on all iOS devices, Todoist is smart note-taking and organization software that can keep you on top of all your projects -both professional and personal. 
Todoist's best features are all free of charge, including task creation, browser extensions, and interactive boards you can use to organize all your notes. But if you want to pay an optional $29 yearly subscription, you can get even more advanced features like automatic reminders and backups. Nevertheless, even with the free version, your work life will stay far more organized.