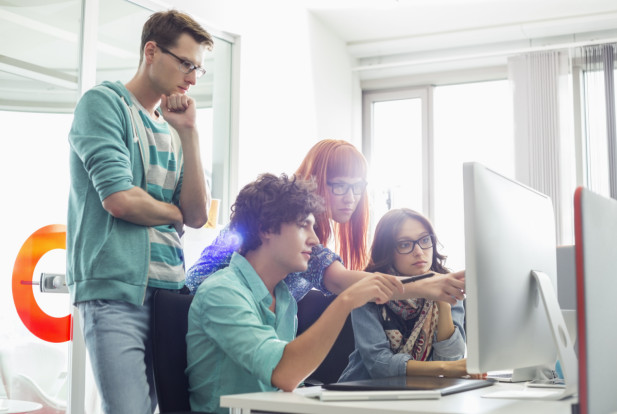 While working as a social media manager, you face a lot of challenges. To achieve great results, you need to create engaging content and interact with Facebook users. Designing a comprehensive social media strategy is essential. Include in it your ideas for posts, as well as guidelines for paid campaigns. Additionally, there is one crucial aspect that you need to take into consideration – analytics. Read on to find out how to measure your brand's performance on Facebook.
Take advantage of online solutions 
Social media platforms, including Facebook, provide basic analytical sections so that marketers can track their performance. To maximize your efforts, you should invest in solutions that can automate reporting and facilitate the whole process. Fortunately, the market is filled with Facebook Analytics tools; one of the most efficient is NapoleonCat – https://napoleoncat.com/features/analytics/. While using such solutions, you can schedule automated insights and reports, plus track all metrics that are essential to your brand, including comparative analysis to monitor competitors.
What is Facebook Analytics
Facebook Analytics is a built-in tool provided by Facebook. You can access the section called Facebook Insights if you have a business page. You do not need to go through any setup, so the data is already at your fingertips. You can measure your page's reach, number and source of likes, page views and demographic details of your fans. You can also find out when your fans are online, the types of posts with the best results, and your competitor's performance. As mentioned before, it can be extremely helpful to use online tools to automate reporting.
Understand your audience
Thanks to social media analytics, you can find out a lot about your fans! Demographic data is essential to know with whom you are interacting. While creating content, consider the specifics of your target group. You can check out information such as gender, relationship status, education level, and job. Moreover, you should find out the interests of your target group, and what other pages your fans like. One of the most useful metrics is the one that informs you what time your audience is the most active. Insights provide information about the time when your audience is online. Therefore, you can schedule your posts for the right time and avoid a situation when your posts do not reach your fans.
Improve your content
By analyzing content performance, you can identify the best types of posts that work for your audience. Pay attention not only to the reach of posts but mainly the engagement. Content that lets your brand interact with its audience is more valuable for building a long-term relationship with customers.
Monitor your competitors
Every industry is different and gathers a diverse audience on social media. Identify the specifics of your fans and observe brands with a similar audience to keep the situation under control. Find the best benchmarks to get inspired and identify trends that appear in your industry. Always be aware of what is going on in your industry and follow trends that are worth trying out.
We hope that at this point, you are quite convinced that your brand needs insightful Facebook Analytics. To get reports filled with all of the important data, try out NapoleonCat. A free trial is all you need to get used to its helpful features and realize how easily you can boost your brand's performance on social media. Moreover, NapoleonCat has got your back also when it comes to a Facebook posting schedule and much more.