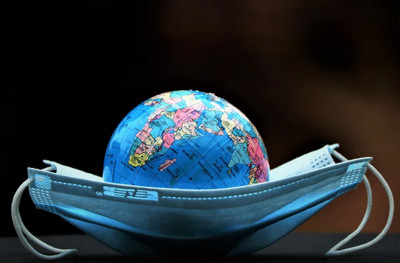 The COVID-19 pandemic is a confusing and worrying time for the majority of us. The exponential spread of the virus means that businesses have had to adjust their marketing strategies almost overnight, while others have had to close their doors for the foreseeable future. 
It is possible to create a highly successful marketing strategy under pressure. However, time, preparation and planning are key when it comes to an effective marketing strategy. Now that we have had time to adjust our ways, we can focus more on adapting our business's marketing strategy in the way we should. Whether your business has remained open or has been forced to close, here are some ways you can adapt your marketing strategy in order to draw in business during the COVID-19 pandemic.
Support a Cause
Communicating the right message to your target audience in mind is considered a social responsibility of business. Many brands have chosen to do this through campaigns that promote safety measures, such as social distancing and hygiene, while others are giving back to society by donating money to charities that need it most or by handing out PPE equipment.
Social Media
The COVID-19 pandemic has taken its toll on the hospitality and events industry. Businesses will be seeing many changes, and communicating them to their customers is essential. Using different forms of social media is a highly effective way to do so. Social media can also be used to engage customers with the brand and with each other. For example, virtual events can be hosted and enjoyed by many.
Spread Your Message
Spreading your message during this hectic time can be tough. People find it hard to trust others, due to everything being so unsettling. Influencer marketing is the best way to spread your message during this pandemic. A trustworthy spokesperson should be used to communicate essential information to your audience and to keep them informed. It can also be a good way to demonstrate your message.
Mental Health
Pandemic life isn't easy. Quarantine makes us feel isolated as we spend every minute missing and worrying about loved ones. Our routines have been disrupted and the uncertainty is enough to make anyone anxious. All of this will have an impact on our mental health, but social distancing does not mean you should socially isolate. You should prioritize mental health and be supportive.
Bring People Together
When we say bring people together, we don't mean literally. As a business, it is your responsibility to take care of your customers and keep them satisfied. At the moment, this can't always be done via your goods and services, but it can be done by making people feel positive and not isolated. Marketing can be a tough task during a pandemic. If you aren't sure where to start, there are many resources around on the web for pointers. I found a pretty informative blog on coronavirus marketing tips that points out some obvious tips but others I found extremely interesting. Smart and well crafted.
The situation we have currently found ourselves in is impacting everything we consider normal. Keeping your business afloat during this time can be a tough task, but by adapting your marketing strategy, it is possible to thrive, support customers and gain supporters during the COVID-19 pandemic.