If you are working on your business' development, eventually you'll face the fact that you need your own trademark. It doesn't matter whether you provide services or some product, in order to help people distinguish you from your competitors, the brand's own trademark is your best decision.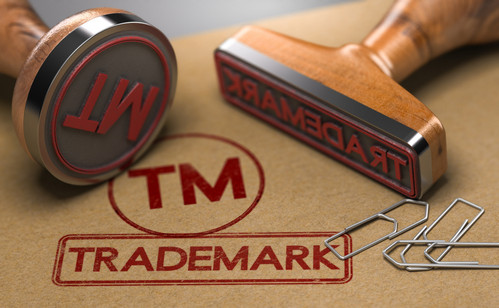 A trademark is a word, a name, a symbol, or any combination that is used to identify products or services. Usually, a trademark is a company logo or name. Of course, any user can turn one's personal name into a trademark. Just make sure your trademark is unique and memorable.
Anyway, in addition to identifying your company, having your own trademark can bring you lots of profit. And it doesn't actually matter whether you work for a huge corporation, or a self-employed person, or even an influencer blogger. So, here are another five advantages of having a trademark.
Protect your rights
Let's imagine you've created a piece of text you are really proud of. Or you are good at providing people with high-quality links and you want to make money with it. Anyway, if the text is published under your trademark, or links management services is provided being marked with the same, there are absolutely no problems for you to prove you are the one who can offer that product to people. A brilliant text, published without a trademark will be copied again and again and again. And pretty soon, you'll see that you should regularly prove you are the author. Having a trademark will give you additional protection for anything you invent, write or create in any way you can imagine. Otherwise, be prepared for the acts of thievery.
Brand recognition
After you've registered a trademark, you can be sure no other company will have a similar trademark. People will recognize your brand better due to it because you'll have exclusive rights for it. Moreover, you can sue other people and companies trying to take a part of your fame by coming up with the names that look like yours. All those will significantly help up to build your brand and make sure people will recognize you among your competitors.
No legal pitfalls
When you register your trademark, you may be sure it doesn't resemble any other registered trademark. It will make you feel safe because no other company will try to sue you or create some legal obstacles for your business. If you ignore that fact, you can end up with paying a fine to an adversary you've never heard of just because you work with a name or a logo that looks like competitors. A trademark registration will guarantee that it won't happen before you start your business.
Legislature defense
In case your competitor decides to ignore your trademark and start putting it on their products, selling them as a part of your brand, you'll have to protect your reputation. That's how a registered trademark will provide you with a legal defense. If you are protected by the law, you can sue your opponents, violating your rights, and make them stop using your brand and even pay you damages. Besides that, you can be sure no counterfeit goods, produced by someone else, with your logo on it will ever appear on the market. And if they appear, the government will banish them, protecting your trademark and, therefore, your reputation.
International market
Trademark is a must if you want to expand to the foreign market and conquer other countries with your product. You'll have to face other countries well-prepared, and sure no local firm works using your logo or name. There is an international registry of trademarks, so if in some other countries of interest there will be any company using your brand's name, you can force them to stop it, in case you were the first to register your trademark.
***
There are dozens of other reasons to register your trademark. Actually, it is wise to dive into the trademark registration process before starting your company. If you are going to produce anything, from socks to transport services, you have to be sure no one is going to use your name, or logo, or reputation to make money. And if you violate someone's trademark, you can spend a wealth paying fines. Do not neglect trademarks, and you'll be spared of plenty of issues without even knowing it. Good luck!