Graphic design is a form of art that communicates to the receiver through images and words. Graphic design is often combined with other related forms of art such as illustration, photography, and typography.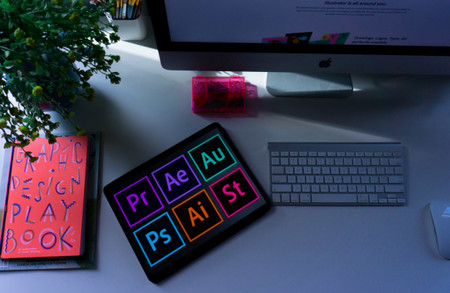 The purpose of a graphic designer is to make messages clear and accessible. A graphic design can be understood through images, illustrations, and typography that have been carefully selected to create a specific mood or feeling.
To become skilled in graphic design, one needs to find the best courses in graphic design which includes;
Fundamentals Of Adobe Illustrator
You cannot become a graphic designer without mastering Adobe Illustrator. This course offers an easy-to-follow introduction to Adobe Illustrator which is free for beginners.
Mastering Color In Adobe Illustrator
Learn how to use the powerful color tools in Adobe Illustrator from hq-essay. You will also learn about color harmonies, making your custom color scheme, and how to use the Swatches panel.
Canva Design School
Canva is an online graphic design software tool that makes it easy for anyone to create stunning designs, logos, and other graphics. This course will help you master the fundamentals of creating engaging visuals using Canva.
Fundamentals Of Photoshop
This course takes you on a visual journey into the world of Adobe Photoshop – the industry standard for creating amazing graphics and designs.
Photoshop For Web Design Beginners
This is easy to follow, step-by-step course that takes you through the entire process of setting up your canvas in Photoshop then designing a website cover. You will learn how to modify existing images or create new ones from scratch, add text and create interesting effects.
Illustrator And Vector Graphics
Learn how to create your graphics in Adobe Illustrator. You will be presented with a series of lectures that are easy to follow even for absolute beginners. This course teaches you the basics of the Pen tool while also covering vector shapes, using pathfinders, working with layers, and applying professional effects.
Vector Graphic Design With Adobe Illustrator
This course presents an in-depth guide on how to create vector graphic design using Adobe Illustrator CS5 – one of the most powerful vector graphics editing software applications in the world.
The Complete Guide To Digital Painting In Photoshop
The use of digital media in graphic design is widespread and the most important tool for digital artists today is Photoshop. This course teaches you how to create your digital illustrations with Photoshop, learn new techniques and discover the secrets behind creating beautiful designs.
The Complete Adobe Illustrator Course
This course will help transform anyone from a beginner to an advanced user in no time. It covers all of the most important tools in Adobe Illustrator.
An Introduction Graphic Design History
This course offers a short introduction to the history of graphic design. This is a great place to start if you are new in the field and will provide you with a basic understanding of where the graphic design came from and how it evolved to what it is today.
Conclusion
Learning graphic design is not easy but there are many effective courses in this area that will be able to guide you. You can learn basic skills on your own or use more advanced courses to learn about the history of graphic design, how it developed and where it is heading.