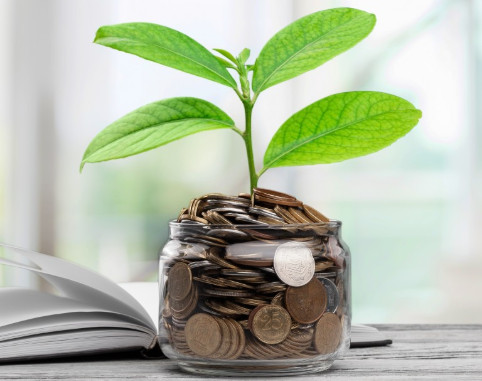 Stocks are often championed as an excellent wealth-growing opportunity for beginners who haven't had an opportunity to invest before. Putting your money into the growth of a business or enterprise can pay off massively in the long-term, through things like dividends and even value growth. However, most people still assume that they can't afford to buy shares in their favorite brands. The truth is that it's becoming easier than ever to spread your money among potential investments that could expand and enhance your long-term earnings. You can even find companies online that are willing to sell their stocks for just a few dollars each.
Is it Possible to Invest in Low-Cost Shares?
There are a few ways to get involved with investing only small amounts of money in securities and shares. For instance, if you're willing to take the risk that comes with getting involved with a business that hasn't been active in the market for long, then you can look for a list of penny stocks online. Though not actually available for a penny, these low-cost investments offer an easy way to get into the stock market, though they're often seen as a bigger risk than traditional investments.
Alternatively, if you want to take a slightly more reliable approach, you may be able to look into index funds and ETFs. One of the biggest challenges that most people face when it comes to investing for the first time, is that many brokerages will require them to spend a minimum amount of money whenever they buy a share. Another major issue is that it's very difficult to diversify your portfolio when you only have a little bit of cash to spread out.  Diversification is all about spreading your money around so that if one of your purchases begins to lose its value, you don't have to worry about your entire portfolio struggling. ETFs and index funds can be the solution to both issues.
What are ETFs and Index Funds
While mutual fund investments require an investment usually starting at around $1,000 or more, index funds come with much lower minimums for most people. There are many brokers out there in the industry that are even willing to offer you access to indexes without any minimum at all. At the same time, this strategy means that you can solve the diversification problem.
With ETFs and index funds, you're not just putting your money into a single share or business. Instead, you're spending a chunk of cash on a fund that contains access to many different businesses and assets. While these strategies won't work for everyone in the trading world, they can offer an easier way for people with a very small amount of cash to get started with the stock market. As you continue to develop your wealth and build more money for investing, you can consider spending that cash on different kinds of shares and assets later down the line. Remember, most forms of investment are intended for long-term growth, not an immediate return.