As a creative individual inclined toward computers, You may be enticed to seek a profession in Computer-Aided Drafting and Design (CAD). The work incorporates drawing plans for an array of activities. It is not limited to drawing schematics for structures, scaffolds, and designing parts. Realizing the benefits of CAD could set you on a splendid career pathway. This article will provide you with a concise understanding of this field of work and will discuss some skills and tools that can assist you in acing the industry.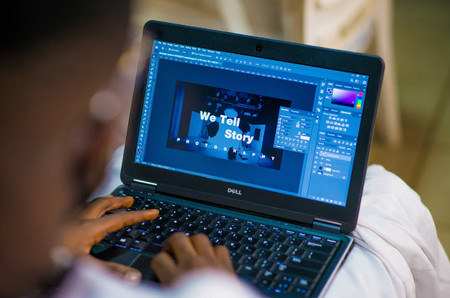 What Is CAD?
Computer-Aided Drafting and Design can be portrayed as the use of computers to create, modify, analyze, or optimize designs of different sorts. Generally, additional software is utilized by designers in numerous ways, including:
Increase in the efficiency of the design

Working and improving on the design

Further, develop communication through documentation

 

Produce schematics for manufacturing
CAD designs likewise assume a huge part when petitioning for licenses. Additionally, CAD can be classified by its application in designs of mechanical or electronic nature. Whenever used to plan electronic frameworks, it's called Electronic Design Automation(EDA), and when utilized in mechanical frameworks, it's known as Mechanical Design Automation(MDA). This interaction incorporates Drafting specialized drawings using PC software, such as(but not restricted to) AutoDesk's AutoCAD for 2D plans and Dassault System's SolidWorks for 3D plans.
What Kind Of Work Drafting Incorporates?
One of the key responsibilities of a drafter is to produce and present building outlines for planners or structural models for engineers. Other work key responsibilities include (but are not limited to) the following:
Surveying plans with designers, engineers, and different experts

Instructing clients about the details of plans and drawings

Demonstrating the plans in 2D and 3D

Keeping up with safety rules

Optimizing plans for development

Reexamine the blueprints to eliminate any errors

Deciding assets and time expected to finish the project

Producing an electrical arrangement for buildings

Training and managing newbies and interns
While filling in as a CAD drafter, you may come across a planning technique known as Building Information Modeling (BIM). The fundamental distinction between CAD and BIM distills down to the fact that BIM isn't just concerned about the plan and its usefulness. It also considers the costs and resources that are dedicated to the project. You can learn more about BIM and its differences from the specialists at revizto.com. They are pioneers in providing cloud-based answers! By reading the information available at https://revizto.com/en/revit-vs-autocad/, you can see that it is also extremely important to make comparisons. By doing so, you'll really be able to understand what features will suit your needs best. 
Careers In-CAD
Careers in CAD can be incredibly rewarding as well as challenge-provoking. You may get the chance to work alongside a team of seasoned professionals. Moreover, jobs in CAD are going nowhere — all engineering and architectural teams require skilled CAD professionals and drafters.
CAD Drafting Requires Many Abilities, Including The Following:
Communication

: The drafters will need to get in touch with and manage contact with various professionals. These may include architects, engineers, and multiple clients. It also requires composed oral speaking skills. These allow for a better presentation of their designs during meetings. 

CAD programming

: Extensive experience in utilization and profound comprehension of 2D and 3D models

Innovation

: It includes the planning and designing of buildings. You will find these advanced abilities accommodating in remaining current with technology and making unique plans.

Designing

: Prior involvement with designing and development can give you an edge in the business.

Plan programming:

Proficiency in 2D and 3D CAD programming to demonstrate plans.

Critical thinking

: Drafters make diagrams for structures which some of the time requires finding innovative and out-of-the-box solutions for issues.

Computing Experience

: Basic PC knowledge is fundamental in order to understand the given task thoroughly and to carry out any necessary essential functions
The typical average salary for a CAD drafter is $51,454 annually. You can easily earn more in terms of involvement and the specialty you will work in, such as structural plans, mechanical plans, or civil designing. Compensation can likewise contrast in light of assignment and status.
The Following Are A Couple Of Tips To Launch Your Profession In-CAD Drafting:
Acquire specialized schooling and abilities.

Pick a specialty(Architecture, Civil, Mechanical, Electronic).

Gain experience and build a portfolio.

Earn relevant certifications

Be on the lookout for open positions
In recent times, CAD drafting has become synonymous with technical professions. It is quite a viable field to get into if you are looking for job security and an above-average salary. One can easily talk about drafting and its suitability as a career path. However, obtaining technical knowledge and skills for the job can be a grueling part of the journey, but you will realize that the hard work and effort were worth it for the comfort and opportunities the career provides.