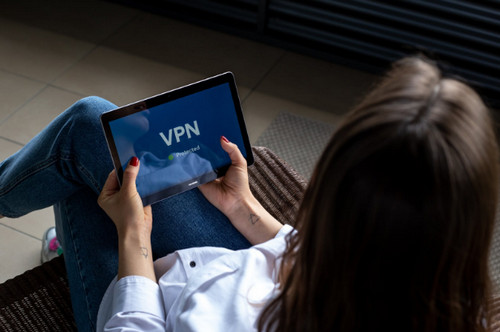 If you've been following the news, then you'd have most likely seen how even the largest and most established companies fall prey to cybercriminals. 
And because their network was compromised, they're having to do heaps of firefighting just to set everything right. After all, the bigger the company is, the more problem it needs to solve if its system is hacked.
Because the media is so keen on reporting how large companies are attacked, not many people are aware that cyber-attacks continue to target small businesses.
These incidents fall under the radar since most media outlets don't bother reporting about the plight of small business owners.
With this, as a web designer, you need to realize that part of your responsibility — if you truly care about your client — is to give them helpful advice to bolster their online security.

Whether they're startups or large companies, it doesn't matter, you need to advocate the safety of their online assets.
If you're wondering how you can help your clients improve their cybersecurity, you can start by bringing up the points below.
Security vulnerabilities can be anywhere.
Not a single website is a hundred percent immune to cyberattacks. 
You can design a website so the best cybersecurity technologies can be integrated easily into it, or you can even employ all the cybersecurity best practices that you know.
Despite doing all that, your website can still have security gaps.
Plus, cybercriminals are using more sophisticated ways to carry out their attacks, which means, no matter how foolproof you think you designed your website, it can still be vulnerable to cyber threats. 
You need to advise your clients of the possible cyber attack entry points of their online assets. Upon designing their websites, you are bound to find some elements that hackers might exploit to gain access to their system.

Like outdated plugins or website themes.
Tell them about it.
When you bring these to their attention, they can take action on the security gaps immediately.
Consent is crucial. 
With the various technological advancements made on ecommerce platforms, it's easier now more than ever to collect data from web visitors.
The website owners can then use the data that they've garnered to run high-converting email newsletters to boost their email marketing ROI. This, of course, can help them generate more sales.
However, remember that obtaining the data of your customers should be done through proper (let alone, legal) means. Otherwise, you'd be breaking privacy laws and the trust of your website visitors.
When you fully integrate 'privacy-by-default' in your web design, you can encourage users to play active roles in managing their data. 
This means you'll need to prompt users to provide specific and clear consent whenever you need to collect, store, and disclose their data. 
In terms of your web design, automatic opt-ins and pre-ticked checkboxes should be out of the picture as this can lead to your website visitors to unknowingly agree to emails, Terms and Conditions, and other optional subscriptions they might not want.
Also, the consent that your users provide for one activity shouldn't be automatically connected or applied to other activities.  
For instance, adding a message under your Buy Now button that says, "By clicking on 'Buy Now,' you agree to receive weekly emails from us."  
By weaving design elements in your website that clearly show users what information they are consenting for your use and allowing them to opt-out of your offers helps ensure that you protect their privacy at all times.
Trust seals
Displaying trust badges on web pages is a basic marketing web design strategy that can help make a site/business look more secure, therefore, "transaction-worthy."

That is why, if you want to help your client generate more sales, you ought to advise them about adding trust badges.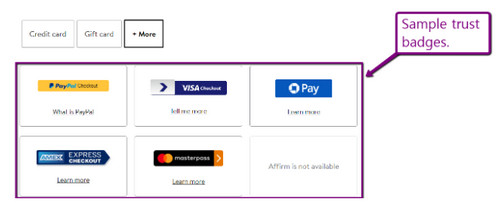 Here are a few other reasons why displaying trust badges or security seals on your clients' website can be beneficial for them:
The trust badges pretty much tell the hackers to back off. If they see that your site has all a chock-full of security systems in place, they'd think twice (or be discouraged) from targeting you. After all, why go through all the hassle of trying to hack a website that has rock-solid security, when there are bajillions others that aren't secure.

Trust badges show your customers that your website and your business take trust and security seriously. 

Adding security seals is a great way of informing your web visitors about the security compliance that your website possesses.
Help your clients build trust with their customers by strategically positioning their trust badges on their websites.
Remember that trust is a crucial aspect of sales.
If your clients fail to build a level of trust with their audience, they are bound to struggle with their sales.
Also, it's worth pointing out that you (or your clients) shouldn't do anything that will cause their audience to doubt them. Adding fake online reviews, for example, is an almost surefire way to ruin their credibility, or worse, land them to jail.
Limited data collection lowers security risks. 
The more personal data a website collects and stores (such as credit card information, name, address, etc.), the more it is at risk of being targeted by cybercriminals. 
This is why cyber and network security is essential for businesses since websites store a significant amount of data that hackers can breach and exploit.
To mitigate the risks, website owners can opt to collect smaller amounts of data — choosing only those that are relevant for the transactions.
Think about it. 
The less data you store, the less likely you'll be targeted since cybercriminals are more inclined to pursue sites where they can gain more leverage. 
For instance, if you want to capture user information for your newsletter subscription campaign, then you can simply ask for their email address. You don't always need to ask for their names, addresses, etc.

Depending on how you want to run your email marketing campaign, then having your audiences' email addresses will more than suffice.
Final Thoughts
Web design is crucial to the success of almost any type of business. However, so is cybersecurity. 
That is why if you can't protect the data of your clients' users, you might end up losing customers, which is bad news for your business. 
Consider these cybersecurity lessons that web designers should learn and see how they can help you protect the interests of your clients and their customers.