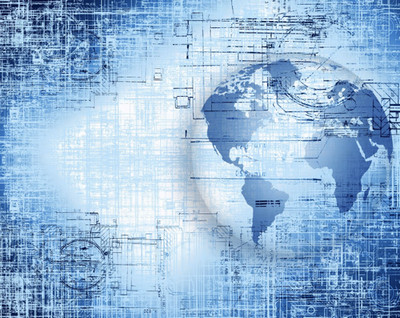 Web scraping is increasingly popular in a wide range of businesses and industries. Some business owners have been reaping the benefits for a long time, and the amount of applications that web scraping has is expanding all of the time. Now is definitely a good time to start exploring these benefits. There are many data scraping companies out there who are producing more user-friendly tools than ever before.
However, if tech trends tend to intimidate you, it is a good idea to have some context before you dive in. Knowing what you can expect from web scraping and what kinds of benefits it can bring to your business will provide you with the motivation you need to keep learning. Once you have this context, you will not be able to stop thinking of different processes to which you can apply web scraping.
Let's take a closer look at just some of the many applications that a data scraping company can assist you with.
Real Estate Listings
Almost any type of data can be easily collected off of the internet using web scraping. Real estate listings are one prime candidate in this regard. Real estate agents are increasingly turning to web scraping tools to easily and efficiently collect data from online listings. This can now be done without the hassle of manually sorting through them yourself.
Social Media Analysis
Sentiment analysis is an increasingly important area for social media professionals. Web scraping allows you to systematically collect data on what customers and the public are saying about your products and about your company. Using natural language processing algorithms, you can then take this data and determine the general mood surrounding your business. This can be helpful for determining if your marketing strategies are working and where you can stand to do better.
Lead Generation
While there are some legal issues surrounding privacy that need to be followed, web scraping can also be used for lead generation. By collecting email addresses from websites in a systematic way, you can quickly compile a list of potential leads that fit precisely with the customer profile that you are after. If you opt for applying web scraping in this way, avoid spamming people or adding them to a mailing list without their consent. You may end up with a lawsuit otherwise.
Research
Academic research also benefits from having access to larger datasets collected through web scraping. The applications differ depending on the field; however, it is now easier than ever to collect large samples for analysis. This leads to more robust results that reveal more accurate conclusions.
Competitor Analysis
Keeping an eye on everything that your competitors are doing online can be time-consuming and tedious. However, web scraping allows you to follow price changes and sentiment shifts among your competitors with ease. This can provide you with the data you need to make better strategic decisions in your business. For example, you can better time your sales promotions to capture customers away from other businesses in your industry. You can also look at what is working well for your competitors and try to emulate some of these elements in your own marketing or design approaches.
Expand Your Horizons With Web Scraping
The above list outlines only some of the applications of web scraping. This highly versatile tool is powerful, and many of the rote data collection tasks in your business will benefit from it. Take some time to teach yourself about the basics of web scraping. Find a tool that works well in the context of your business. Then, you can start experimenting with it and experience the benefits for yourself.