Drupal is a world-known CMS that offers unique possibilities for developing easy and complex websites. It is distributed for free under the GPL license. This CMS is built on the PHP language and uses a connection to MySQL databases. The use of a modular system allows simplifying the process of the website creation, implementation of changes, and the content update. A big variety of themes allows you to implement almost any website design.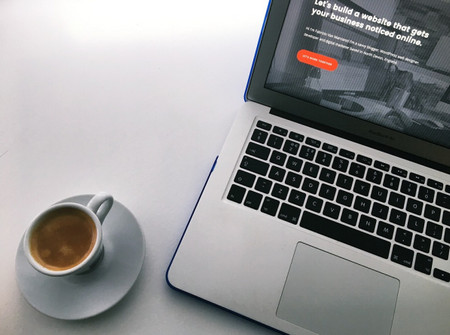 Drupal Development Opportunities
By using CMS Drupal, you will get:
A system with flexible configurations and scalability;
A huge community of developers, to whom you can turn for help;
Hundreds of plugins and modules that extend the basic features of the CMS;
High-quality work of the data caching system;
Convenient and functional search engine;
Ability to perform easy Drupal mobile
Types of Websites to Create on Drupal
Today, most websites use the WordPress system, which is far from ideal. Drupal is better than WP in many ways, so it is worth the attention of developers. With this CMS you can create:
In this case, all the basic functionality will be enough and there will be no need to use soft extensions that affect the speed of work;
A universal solution with more settings than WP.
Online store. It will be possible to sell not only standard products but also content. Lots of payment modules, a well-developed bonus system, and the introduction of affiliate marketing are at your disposal.
Social network. CMS resources will allow you to create something like Facebook.
Large portal. The engine will cope with the implementation of large projects of any complexity and subject.
At the same time, just like in WordPress, you won't require to work with the code, since all the parameters are integrated into the admin panel. The CMS will provide a level of integration and will link the individual blocks of the website into a single, high-quality service.
Technical Features
The engine is attractive for its ability to withstand high loads. Drupal CMS is compatible with popular technologies including jQuery and AJAX. Therefore, it has a wide range of tools for working with multimedia and improving the design. It also supports convenient scripting, especially in terms of content processing.
Multilingualism will make it easy to set up and run the website in multiple languages. However, the most useful feature of the engine is the support for multi-domains. Using one soft environment, you can install a lot of domains (websites) with identical content, and then change it at your discretion. The key advancement is that the modules on all web resources will be updated centrally. Also, the CMS is well protected and it is not very easy to hack.
In Conclusion
With Drupal CMS, you can create a reliable and secure website. The Drupal-based website will be unique, both in terms of design and internal architecture. So, we believe that Drupal is a trustworthy platform for website development.