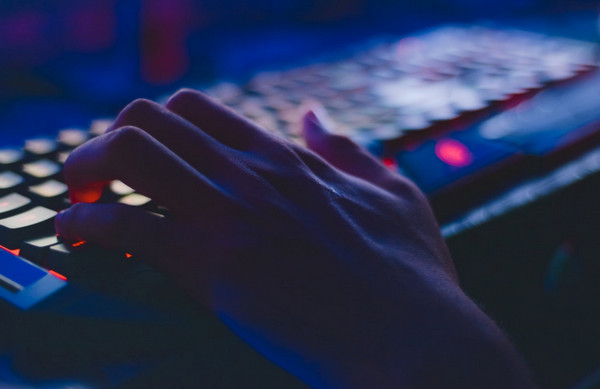 For gamers, one of the most instrumental developments in personal gaming was the transition from home-based play to the internet. As if life couldn't get any better for gamers, Reddit co-founders decided to splash out cash for blockchain gaming development: $3.75 million to be exact. Alexis Ohanian isn't the only investor who has cottoned on to the future of gaming, and other investors include the likes of Polychain Capital and Coinbase. With gamers already experiencing gaming at a level that exceeds expectations, the addition of blockchain will add a new layer to this ever-evolving industry.
The Incorruptible Quality Of Blockchain 
Online security for gamers is always something to consider, especially when your financial information is online. Blockchain technology is the ideal way to bridge the gap between player credits and actual money as tokenization takes over. Pocketful of Quarters gaming platform is a good example of how Ethereum ERC-20 tokens were used to fund an expansion. While there is the obvious downside that tokens may devalue if there is a drop in the market, the upside is that it's safe and currently receives a lot of support from users, which is critical in establishing a more stable market. Tokens are also ideal for game assets which can be tokenized to create value, and collecting these tokens becomes a game in itself.
Ingognito Play Reaches Its Full Potential 
One of the most frustrating events in a gamer's life is the possibility of getting hacked due to their online profile. Not only will blockchain technology provide that extra layer of protection in terms of data safety, but there are also talks of a decentralized blockchain-based VPN. For gamers, having access to their favorite gaming platforms with online tech support geared towards VPN related queries, online avatars will remain just that: online. Online security is now one of the top things people consider before going online, thanks to ongoing research and reports that reveal spyware from both a commercial and government perspective. The use of a VPN not only assists gamers when they're gaming, but also when they use the net for other applications.
Partnerships Across Platforms 
The tokenization ability of blockchain gaming allows it to create collaborations between different gaming developers. This means that tokens for one game can easily be transferred across games that are part of the collaboration. For gamers, this creates intrinsic value, as they are able to make the most of their online gaming experience without so much as lifting a finger to do a bank transfer or call tech support. Currently, developers have four gaming platforms to choose from to build their blockchain-based games, but these will expand as research and funding increases. For gamers, being able to transfer their tokens to any other games, not just those who are part of the collaboration, is the ideal situation.
Blockchain is providing the tech gamers need to feel safe online as they traverse multiverses in search of tokens and collectibles. With the right technological backing, hacking and information loss is a thing of the past.