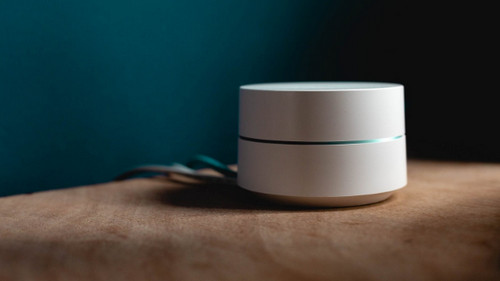 It's hard to imagine a time without broadband. A time when every room in the home wasn't so connected with the outside world. Indeed, broadband has become such a big part of our lives at home that many of us have begun to take it for granted. Those who have teenaged children will likely notice how they tend to regard a high-speed internet connection with about the same importance of a steady supply of oxygen. What's more, with the oncoming rollout of 5G and the increasing presence of IoT (Internet of Things) enabled devices in the home and the workplace, we're only ever going to get more connected in the coming years. 
When you have an affordable broadband connection you invite the world into your home. You and everyone in your household gets to enjoy a range of incredible benefits that come with connectivity. Let's look at some of the ways in which broadband is changing our homes so that we don't take this incredible technology for granted.
Physical media is out, streaming is in
A scant few years ago, you might have thought that the prospect of watching a movie or TV show in the bath was ludicrous. Today, however, all you need is your tablet, a reasonable WiFi connection and a nice glass of red.
Streaming has changed the way in which we consume media at home and on the go. OTT platforms like Netflix, Amazon Video and YouTube give us a wealth of video content to enjoy in any room of the house, while music platforms like Spotify and Apple Music have allowed us to take our music with us wherever we go without the need to rely on CDs and vinyl. 
Of course there are many who will always prefer to use physical media because it offers superior quality to streaming. However, with the advent of affordable 1GB broadband users can now stream content in 4K UHD without even having to wait for buffering- removing the bottleneck that streaming has previously placed on video and audio quality. 
Smart meters and plugs allow us to take control of our energy use
There was a time when energy costs could spiral out of control and households were powerless to do anything about it. Today, however, consumers can take control of their energy use with smart plugs and meters which identify how much energy is being used by a particular device or throughout the home in real time. This allows them to identify the "energy vampires" which are driving up their bills and take action. With near real-time access to our energy use, we can not only spend less on energy, we can reduce our home's carbon footprint, too. 
Remote working has transformed the workplace
High speed, reliable broadband connections have allowed us to take work out of the workplace, creating a wealth of incredible opportunities for freelancers and remote workers alike. In an era where we can send and receive even large files in seconds, communicate via voice or video chat and work effectively from any part of the home… Why put ourselves through the grind of the daily commute? 
Videogames are now a viable career option
There was a time when playing games with friends meant sharing a sofa and hoping that the joypad cables don't get too tangled. Now, however, we can play games cooperatively with (or against) people from all around the world online. 
Indeed, in the streaming age, people have actually made a viable career out of playing games while their followers watch agog. Just ask American teenager Kyle Giersdorf who recently won $3 million by playing Fortnite.
Virtual assistants make us the masters of our homes
Want to hear a specific music track? Curious to know what the weather will be like this afternoon. All you need to do is ask Alexa, or Siri, or Google Home or any of a number of virtual assistance. In this connected age, not only do virtual assistants make us masters of our media, they even enable us to use connected devices to manage our lights, thermostats, televisions and even cars remotely. 
Our kitchens are getting smarter
Every room in the home benefits from broadband connectivity. Even the kitchen! In the broadband age, even the appliances we use to store and prepare food are getting smarter. Check out this smart refrigerator by Samsung for instance;
As well as being able to stream video and get recipe ideas from your fridge door, the smart fridge takes an inventory of your food and orders replacements preemptively so that you need never run out of milk!
Our homes are more secure
Finally, broadband connectivity even has the potential to make our homes more secure, with smart locks operated by mobile apps and video doorbells which send a HD video feed to our smartphones so we always see who's at the door, whether we're at home or not!