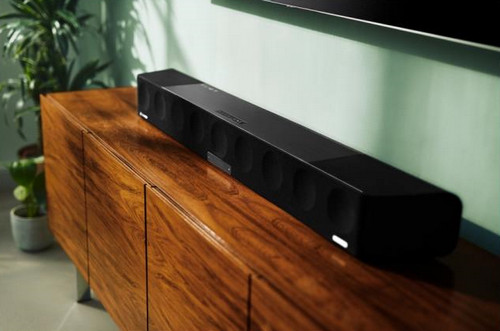 A soundbar is an all-in-one speaker system that delivers high-quality TV sound without requiring the space, complexity, and expense of a home theater receiver and surround sound speaker setup.  To have a soundbar is one of the best ways to enhance your home entertainment experience, whether it's catching up on the latest boxset on Netflix, playing video games, or catching a live sports event is by installing a soundbar. These ingenious accessories help provide crisp and clear high definition sound without taking up too much space.
Before investing in a soundbar, though, you may be wondering how to install it. Fortunately, there are several different ways to achieve this, that we are going to discuss in the following post.
Two Different Approaches
Basically, there are two approaches you can take when it comes to connect-ing your TV and entertainment system to a soundbar. You can:
Use the soundbar as a speaker and have all devices connected through your TV and then the TV to your soundbar.
Or use it as a hub and have multiple devices pass through it, including the TV. This is handy if you are looking to reduce the number of cables you need, as you only need one.
The options out there and the soundbar installation guide that will work for your entertainment setup will depend on whether your TV is ARC-compatible and the actual soundbar.
Let's look first, at the connection with the best sound quality.
Using An HDMI Connection
HDMI is without a doubt the best way to hook your soundbar up, as they are designed to transport huge volumes of digital uncompressed sound data. They have the benefit of being able to handle any kind of sound system rang-ing from 5.7 right up to 7.1 surround system and, often, even higher still.
Even if your TV and soundbar use more modern systems like Dolby Atmos or DTS: X, HDMI will serve you best.
How do you do it? To benefit from an HDMI soundbar connection, you need to ensure your TV is what is known as HDMI-ARC compatible. ARC means Audio Return Channel and allows audio to travel both backward and forwards through the cable.
If your TV allows it, you can simply connect all your entertainment devices to the soundbar and then run one HDMI cable into your TV.
Digital Coaxial or Digital Optical
What if your soundbar does not allow for HDMI compatibility, you are best looking at digital coaxial or digital optical cables, as these are both able to transport digital audio data as high as 5.1 surround quality.
They sound a bit different though, are they? Well, yes. For one thing, coaxial cables have circular-shaped connectors, whereas optical cables have square-shaped connectors.
Another major difference is optical cables convert electrical signals into opti-cal light to transport the data along the cable, before converting them back into electrical signals at the opposite end.
Many people prefer coaxial cables based on the theory there is not as much electrical interference this way. However, the reality is it is incredibly hard to determine the difference with any accuracy. The truth is they are both able to transport high-quality signals digitally.
If you decide you are going to use either an optical or coaxial cable, it is rec-ommended you at all the ports on your TB. Whereas most modern televisions
have optical connectors, not all televisions have the appropriate connectors for digital coaxial cables.
RCA or 3.5mm Line Out
If you can't accommodate digital coaxial/optical or HDMI cables but want the benefit of a soundbar, there is another viable option in the form of either RCA or 3.5mm line out connections. The downside is these can only transport ana-log signals and not digital, so you won't get as high-definition surround sound as you would with other options.
All you need is the appropriate 3.5mm line out cable and you just need to run it from the line out connector in your TV to the soundbar and you're done.
RCA are those input/output sockets that have red and white connectors. They are easy to connect, as you just need to put the red socket into the red con-nector and white socket into the white connector.