While it's not a good idea to snoop other people, some situations demand you to do it. You require to know what goes on when you are not around. It could be at home or in the workplace.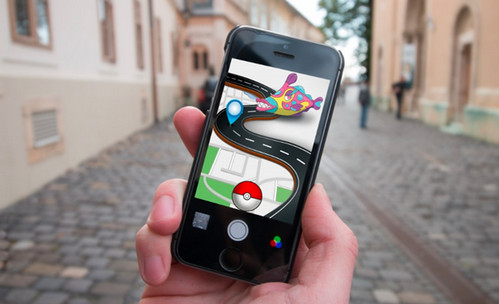 So, how do you know that your kid is safe while you are away? How do you know that your spouse is not up to something else? Also, how do you know that your employee remains productive during working hours?
The only way to do that without overdoing it is by using a tracking app on their phones. Since some people may be unwilling to be followed, there are ways to do it silently. We have one of the apps that can track phones without your target's knowledge.
It's also capable of revealing other things you never thought of.
Part 1: Track Someone's Phone with Spyic Solution
If you don't want your target to know that you are trailing them, you need a silent app. One of them is the Spyic monitoring solution. It's an app that will track the concerned phone and deliver the results remotely without the user's knowledge.
Spyic has already been recognized globally through the millions of downloads in more than 190 countries. Even Tech Radar and CNET have talked and written about it among other news outlets. So, what's the secret behind the huge success?
Spyic uses the stealth mode feature to hide. So, after setting it up, it's never visible on the phone's app display. Next, it will track the phone's precise location using the Location feature as one of the tools.
It will also tell you all the other places that the target has visited. Now, if you need to impose some movement restrictions, Spyic will also help you with that. It has the Geofencing specification that allows you to set up restricted zones and en email for the notifications.
This is truly a fantastic app. it can also track cell phone by number using the SIM Card feature. It will tell you about the SIM Card details and its location too. You get all this and more on both Android and iOS versions.
Spyic works on both phone platforms without any rooting or jailbreak. It's, therefore, secure and faster to acquire and start using. In Android, it requires you to install it once on the targeted phone. After that, you can begin tracking it online via your established account.
For the iOS version, everything is done online. You only need iCloud credentials of your target to start using Spyic. Once you have them, register an account online and verify the iCloud ID.
Every time you need to check the results, just log in to your account online for viewing. It hosts a dashboard with more features apart from tracking. The control panel is compatible with all browsers available. You can, therefore, use any device to log in and check the updates.
When viewing the results, Spyic makes sure that you are the only one seeing the results. It does not store anything in its cloud which means even the server operators cannot access the information.
With that, let's see how you can use Spyic to track other phones without alerting the users.
Part 2: How to Start Tracking Someone's Phone Using Spyic
Requirements
In Android, access the phone you want to track to install Spyic. It should have OS version 4.0 and above
In Apple devices, you need the target's iCloud credentials. It requires iOS version 7.0 or later
Reliable internet connection
A working email address
Steps to Start Tracking
Step 1: Register an account on the Spyic website using your email address and password. Next, select the targeted phone's operating system to continue.
Step 2: Choose the best tracking plan for your needs and proceed to make the purchase. You will then get a confirmation email with the login details, receipt, and set up instructions. In Android, you will also receive a download link.
Step 3: For Android, use the sent link to install Spyic on the targeted phone. Make sure you activate the stealth mode operation by checking the 'Hide Application' option. After that, finish up installing and login to your account remotely.
Step 4: For iOS, after the confirmation email, login to your account and verify the target's iCloud credentials. Next, select the device you want to track and wait for the Spyic and iCloud synchronization.
Step 5: After re-accessing your account on both phone platforms, you will see the dashboard. It will have some useful features on the left. The phone's summary will be on the right.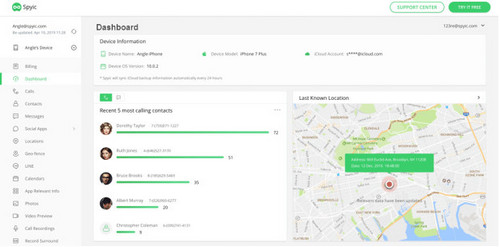 To track the phone's location, click on the 'Location' feature.
Conclusion
There you have an app that will track other phones seamlessly without too much effort. In case you are wondering why we are recommending Spyic, it's because millions of users have already approved it.
It's faster to install, does not require jailbreak, and it will operate as if it was never there. It also does not drain the battery during the tracking exercise.
That is why the targeted phone's user will never be suspicious about their phone's behavior. So, go ahead and try it out. If you are still in doubt, the website has a demo page to show you how it works.
About The Author:
Aqib Ijaz is a Digital Marketer, Link builder, Guest Post, blogger outreach, and IT Professional at eyesonsolution. He loves to write on different topics. In free time, he likes to travel and explore the different parts of the world. You can read more of his blogs at eyesonsolution.com