Location without Him Knowing
There is nothing as painful as knowing the love of your life is cheating on you. Now, when it happens to the lady, she will always be in doubt on what her husband is doing. The only problem is how to collect the evidence to charge him.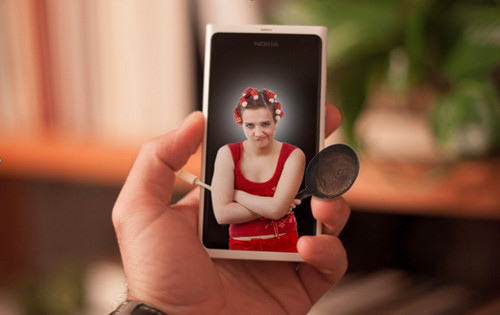 Since he is using his cell phone just like the rest, it is easier to track it than him. The phone will tell you more about his activities and most importantly, the movements. That means the days of hiring a human spy are slowly dying away.
Then another problem arises. How are you going to track your husband's phone without him knowing? That is where you need the best recommendation before the internet ruins your motive.
There are many tracking apps out there, but they may let your husband know somebody is following them. If he suspects, the first victim will be you, the lady at home. So, here is how you can track his movements and phone activities without giving him a clue.
Part 1: Track Your Husband's Cell Phone Location with Spyic
Men are known to be more tech-savvy than the ladies. On the other hand, that should not worry any woman who needs to trail their man. What we have here does not matter if he is the next black hacker on the chase.
Why? He will never know when Spyic is being used on his phone. This is an application that has already benefited millions of users in more than 190 countries. So, what's the success behind it?
You cannot see Spyic with your naked eye after acquiring it. It uses stealth mode to hide its icon. Next, it can spy both his Android and iOS devices without any rooting or jailbreak.
Those are some of the techniques that may make him aware of being tracked.
So, after setting up Spyic, his phone will remain as it was. If your husband has an Android, you need to install Spyic once on his phone.
After that, you can track his movements and activities remotely without the phone. That is why Spyic is the best cell phone location tracker you will ever come across.
If you are wondering when to install it, wait until he is asleep. You can also send him something outside that will not require his phone. Ladies, you are better at that than the men.
If he has an iPhone, you only need his iCloud login details. Spyic's iOS version does not require any download or installation. You only need to verify his iCloud ID on Spyic website after registration.
How Spyic Tracks Your Husband
After the setup, tracking his phone is solely based online. That means you need to login to your account to check on the results. In it is a web-based dashboard that is fully compatible with all browsers.
It has all the features you need to collect meaningful evidence. When following up on your husband, Spyic uses the Location feature to tell the phone's exact location. It can also tell you a history of all the other places he went to.
Is he still going to places you warned him about before? Well, you can use the Geofence option to tell you. It allows you to set up restricted zones and an email to alert you when those areas are visited.
Other things Spyic can track include his calls, messages, social media activities, photos, videos etc. You can visit Clickfree site to read the feature's full list. Here, we will show you how to use Spyic to tell where your husband is and where he was.
Part 2: How to Start Using Spyic to Track Your Husband's Cell Phone
Requirements
In Android, you need to install Spyic on his phone. It should have OS version 4.0 and above
In iOS, you need his iCloud ID. The iPhone requires iOS version 7.0 or later
A proper internet connection
A valid email address
Steps to Start Tracking
Step 1: Register an account with Spyic on its main website using your email address and password. Next, choose your husband's phone operating system to continue.
Step 2: Select the best tracking plan and go ahead to make a purchase. You will then get a confirmation email with the login details, receipt and the setup instructions. In Android, you will also receive a download link.
Step 3: For Android, use the sent link to install Spyic on his phone. Make sure you activate stealth mode by selecting the 'Hide Application' option. After that, finish installing and login to your account remotely.
Step 4: For iOS, after the confirmation email, login to your Spyic account and verify his iCloud credentials. Next, select the device you want to track and wait for the Spyic and iCloud synchronization.
Step 5: After the syncing, in both Android and iOS, you will see the dashboard with all the features on the left. The phone's summary will be on the right, and part of it includes the phone's location.
To track the location much better, click on the 'Location' feature.
Part 3: Benefits of Using Spyic to Track Your Husband's Cell Phone
Once you choose Spyic to be your husband's virtual detective, here are the advantages it comes with:
The whole package:With Spyic, you buy the entire package when you choose it. That means you get more features apart from just tracking the phone
Quick setup:In both Android and iOS, it takes less than 5 minutes to acquire and start using it.
Safe to use:Spyic does not require any rooting or jailbreaking. It has the cutting edge technologies that don't need such tricks to track the phone.
Real-time results:You get all the tracking information and more as soon as it happens.
Reliability:Spyic has a user-friendly dashboard that you can view across multiple devices. You can, therefore, see the results anywhere, any time. It also does not drain the battery when fetching the information. In Android, it occupies less than 2MB memory space.
Stealth mode operation:Since it hides the icon, your husband will never detect its presence. In iOS, it uses the iCloud so, no installation is involved. In all, it achieves 100% complete hidden mode.
Remote uninstallation:If you don't need to use it anymore, you can remove it from your husband's phone remotely. The control panel has a one-click button for that.
Conclusion
Ladies, if you are being cheated on, then it may not be your fault. On the other hand, sitting there, wondering what to do is your fault. So, instead of thinking about it, let Spyic collect evidence for you.
It will never be detected, and you will always get the results remotely. One thing though, you can only use what you get to confront him. So, you cannot take Spyic evidence to a court of law or any other legal dispute.
About The Author:
Aqib Ijaz is a digital marketing guru at eyesonsolution.com. He is adept in linking building, guest posting, blogger outreach, and in IT as well. He loves to write on different topics. In his free time, he likes to travel and explore different parts of the world. You can read more of his blogs at eyesonsolution.com.