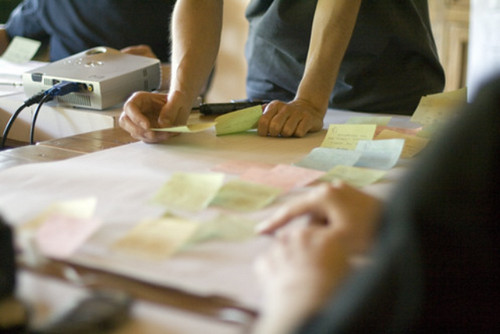 Agile software development involves several components that help reach the final goal. Among these are 'user stories'. What are user stories, and why are they essential to the agile framework? Below we will talk about the idea behind user stories, what they are, and how to put them together, so let's begin by answering the question – what are user stories?
What are User Stories?
 It's important to understand that there are many factors involved in Agile development that are greatly different from traditional software development processes.
For that reason, a lot of the aspects of the process may meet with a response such as 'but we've always done it this way' and 'is that really necessary?' User stories are often met with the latter, as those unfamiliar don't see the point. Yet, they are extremely helpful and, when all is said and done, also quite simple to create.
Essentially, user stories are short descriptions of what an end-user wants from the software. They are deliberately created with minimal detail. This is so that they serve their basic purpose without expending too much time of effort on their creation. That basic purpose is to act as a reminder of the aim of the project and to help guide the developer to that purpose.
An example: a user story relating to a manager, an end-user, could be as follows: "As a manager, I want to be able to keep track of my team's performance so that I can report our progress." That's how simple it can be. What that user story is saying is what the manager wants from the software: progress tracking and reporting ability. Such stories can be created for all users, and will then become building blocks that define the shape of the software package. Now let's look at how to approach creating user stories.
How to Create User Stories
For an agile development process to be successful, everyone or at least the whole development team must be on board with it. There is a lot of change involved, and it pays to ensure you have a defined team, where each team member knows their role in the process.
Training is also helpful and you may want to enroll your Product Owners – and perhaps other members of the team – to one of the top-rated product owner courses in Australia which will give them a full understanding of all aspects of the agile framework, prioritization, user stories and tools to manage them effectively.
So, here's the basis of creating a user story: we've seen an example above, and that can be broken down into a sort of formula or – if you prefer – a structure. A user story is structured like this:
"As a (persona/job title) I (want to), (so that)".
Let's repeat our example – "As a (manager) I (want to) be able to keep track of my team's performance (so that) I can report our progress."
It should be making more sense now we have broken things down into the basic components. If we want a little more detail, think of the first element – 'As a' – as being the persona involved, the second – 'I want to' – referring to the features of the software that person will use, and the third – 'so that' describing the benefit they are hoping to achieve in using the software.
There is nothing daunting about writing user stories, it is simply a task that helps you get a clearer picture of what each end user is looking for from the finished product. Try it with your team and see how it works – you will find it helps you shape your agile framework more effectively, and your user stories will become the basis of what you need to achieve.