Black Friday and Cyber Monday give you deals, but unless you know where to look, you might be leaving extra money on the table.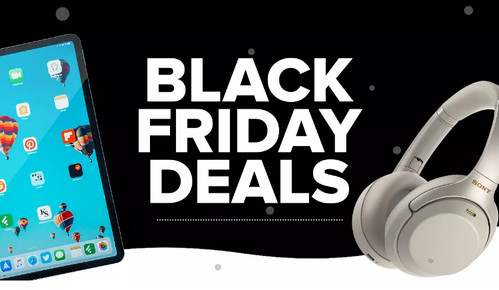 Black Friday is two days away and Cyber Monday shopping is just around the corner. These epic post-Thanksgiving sales (happening Nov. 29 and Dec. 2 this year) promise to save you big bucks. I've got some good news for you. You already know what the difference is between Black Friday and Cyber Monday, and you already know that you'll save. But wouldn't you like to keep even more money in your pocket, especially when going into this expensive time of year? (By the way, here's how to stick to a budget).  Below I've rounded up a few of my favorite money-saving secrets — some of them borrowed, unsurprisingly, from Prime Day, the other big annual everything's-on-sale event.
Black Friday and Cyber Monday sales are already going strong. Here are the Black Friday deals you can buy now, Amazon's Cyber Monday deals and how this year-round Amazon shopping trick can save you even more money.
Don't like reading? Click the accompanying video (below) where I talk you through some of these tips and tricks. And here's our complete guide to surviving pre-Black Friday, aka Thanksgiving Day.
Use Amazon's credit card to save an extra 5%
If you're an Amazon Prime subscriber, consider getting the Amazon Prime Rewards Signature Visa Card. With it you automatically net 5% cash back on nearly everything you buy from Amazon.com (and everything you buy at Whole Foods as well).
That's on top of any sale prices happening on Black Friday or any other time of year. In fact, right now you can get an additional 10-15% back on various electronics purchases — including things like Amazon Fire TV Sticks and Samsung Galaxy phones.
Trust me when I say that if you shop Amazon a lot, that 5% can add up. Here are six additional Amazon Prime benefits that help you with Black Friday shopping.
Score additional cash-back savings
Speaking of cash-back options, you don't need Amazon's credit card to take advantage of them. Services like BeFrugal, Rakuten (formerly Ebates), Mr. Rebates and TopCashback offer added savings from many, if not most, online stores — often with increased percentages before and during the big post-Thanksgiving weekend. For example, 3% might become 6%, 8% might become 12% and so on.
Cooler still, you get that bonus even when those devices are on sale. So if something is discounted and you get bonus cashback on top of it, that's like a double-dip win. (The triple-dip, of course, is using your cash-back credit card — the aforementioned Amazon Visa or any other. You still get that savings as well; a cash-back service doesn't interfere with it. And for a quadruple-dip, throw a coupon-code into the mix. It's rare, but not impossible.)