With the ever-increasing number of mobile applications in the market, it has become even more crucial for people to rely on mobile app developers who offer more interesting and reliable services. Mobile development has come to become an attractive industry for those wishing to make a successful career in the IT field.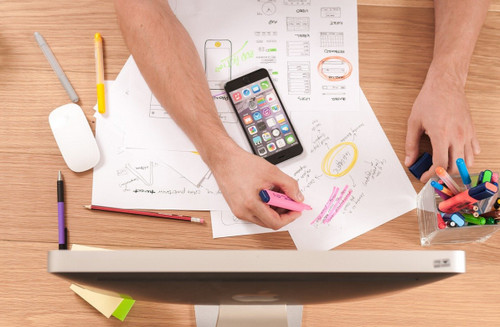 However, there is much to learn in the present world for mobile app developers. Most developers are not given a second thought if they don't acquire the skills needed to come off as unique and authentic. The following are some of the capabilities one should possess.
Mobile user interface design
The mobile user interface design is one of the most crucial aspects of an app developer's job and qualities on which they are judged. Building an impressive interface and qualitative one which attracts clients and customers alike is indeed a hard job to power through.
The user interface of any application dictates the interaction between the software installed and the individual using the application.
With the numerous upcoming apps being launched and designed every day, it is vital that your app must give the customers what they want, run smoothly, is convenient to understand and use, and also offers a design that is admirable among all the other ones.
Modern language programming skills
App development does not limit itself to merely understanding user interfaces and operation platforms. It goes well beyond its reach. The institution of app development requires versatile skills like being able to code on various platforms individually and collectively competent with the various operating platforms.
You need to understand the language of programming in order to fully grasp the workings of how to develop an app.
Some programming languages that are used frequently in the market are C# and Java. Apart from that, the languages that will aid you in working the software development of the app are HTML 5 and CSS.
Provision of cybersecurity
In the present times, it is not uncommon to see several people trying to breach each other's privacy online by using the means of technology, which is thus named under cybercrimes.
It has become a substantial aspect of any app to have certain guidelines and means for maintaining the security of its users from society and from each other. However, it should also be made sure that these measures are full-proof and can not be easily infringed upon.
One of the all-time high cyber-security risks until today is extortion hacking, among others. Hence, it is essential for a mobile app developer to create a platform that is risk-free in terms of security and privacy.
Cross-platform app development
An app is such a crucial part of technical development that it cannot limit itself to only a single software or platform. Those applications that can be run in any user interface and operation platform, regardless if it is Windows, Android, or iOS.
Initially, these platforms serve as a critical stepping stone to verify whether your app is attracting the attention of the targeted audience or not.
It is recommended that a skilled and able mobile app developer must be fluent in coding in multifarious platforms and produce stellar results. This not only widens the reach of the app but also delivers very well into the skillset of the developer.
Expertise in using JavaScript
For a good app developer, the expertise in mobile app developing software is essential to increase their reach among the customers. Android app developers must be comfortable with programming languages of several programming software, such as Java and Kotlin.
These software and programming languages not only increase your influence as an app developer but also make it quite convenient for you to design an application. The latest frameworks in JavaScript such as Angular and React Native have proven to be useful tools when it comes to app development.
Thi software also provides mobile app developers an individual framework to operate with which can easily be customized for their projects.
Backend computing
To ensure the effective making of an application, it is essential for the app developer to learn the skills of backend computing. Using this allows you to cut down on costs significantly without compromising on the features you wish to put in the app. It will save you from the expensive app handling.
Moreover, the success rate of any app depends on how well, and soon it is put out in the market. For this to work, you need to cut down on the development time laid out in the process. Backend computing allows you to do so. The developmental cycle of your product can marginally be reduced if you employ the use of backend computing.
Business capability
Whether you're developing an app for yourself, or for a company as an employer, business understanding is essential. That determines the visibility of the final app in the app store and also increases its reach in the market.
The appropriate optimization of your app is required to bring attention to it in order to gather customers, who then put the app to use. It is crucial that you must draw a balance between what the customers want and what the client has demanded of you. This also requires a lot of research being done from your end to evaluate and understand the needs of both.
Adaptability is the key
Whenever developing an app for a company, they will require you to draw a common ground between what seems desirable to the customers and what they wish to present in front of them. That may not always be an easy task, as it seems right now.
It is crucial for you to be adaptable to the employer's requirements and adjust yourself and your work ethic likewise, whenever the situation calls for it. Whether it may be adapting to new technology or software, adjustment is crucial when looking to develop an app alongside your client.
As more and more competition has been a place of the market, it has become significant to set you apart from other developers somehow. This is also where adaptability comes in handy.