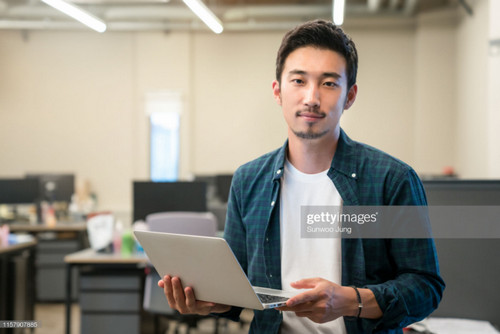 We all remember school for different reasons. Some cherish their memories about their school friends, parties, first love affairs, and so on. Some remember with gratitude their favorite school teachers who helped them to find their career calling. Some people remember the fun they had at the football field or any other athletic activities they were passionate about. Regardless of what your favorite memory about school or college years is we all share one common memory. The memory for the exams and the stress it brought in our lives. Whether you enjoy studying or not,  there are times when all of us were about to give up. There is only so much a person can take. This is why students need any help they can get. This article will share 5 great resources that will definitely help you study better. You are welcome! 
Grammar.ly
For all of us who are not so talented in writing and even less talented in editing – Grammar.ly will be your best friend. Grammar.ly is the online platform, it is a website but it also offers a keyboard app and an application for your browser. This resource allows you to check your papers for grammar, punctuations and stylistic mistakes. It has a large variety of free services but it also doesn't cost much to buy premium versions. Grammar.ly does wonders with texts, detecting anything from small incorrect usage of words to sever grammar mistakes. I never publish anything before sending it through the Grammar.ly!
Duolingo
This online resource does not need much introduction. Duolingo is probably the most popular platform for studying foreign languages. You can set the amount of studying you want to do for the day, chose the level of your knowledge and pick the place and lesson that are more fit for your study style.
 Coursera
Everybody knows about Coursera, but not everyone understands what a treasure it is to all of us. Maybe this is one of the most important study resources on the entire list. Coursera is a study platform that allows you to take online courses from the best world universities. You can find any study materials that fit your preferred study methods. There are textbooks, transcripts of lectures, videos, quizzes and much more. It is a very useful source for studying. Moreover, you can even receive a degree after you finish the chosen course. It is a nice bonus that you can even out on your resume afterward.
Evernote
Evernote is a great platform that can show you how to study effectively and more efficiently.  The website, also a smartphone app, offers you a number of ways how you can organize your studies (and your life) in a more productive way. Evernote has a large variety of templates for pretty much any life occasion, including schedule creation and a homework organizer. It also allows you to write down any notes, thoughts and other information and later categorize it in any way possible. Evernote also allows us to share a note with others and work in teams, which can be great for any group projects.
 KeepMeOut
Of course in this digital age, we could not make a study resources list without an application like that. KeepMeOut helps you to focus better on whatever you are doing by blocking all the distractions on your phone. Yes, it means no Instagram, no Facebook, no WhatsApp and whatever else is bothering you throughout your study hours. Even if your study skills are top-notch you still may give it a try; it takes a lot of energy to avoid the temptations.
Conclusion
We hope you have found some useful information here that will help you study better and more efficiently. Studying should never be boring or too difficult. It can be great fun and pleasure. It all depends on the approach you take. So use those five great study resources we recommend. Check them out and give it a go! You will see they can make your life much better as your studying will go much easier. Just don't forget to take breaks, eat healthily and exercise once in a while. After all, it is the best way to study well! So good luck and don't forget to have fun!
Bio
Jeff Blaylock is a freelance writer and entrepreneur. Jeff feels very strongly about the issue of mental health, especially among children and teenagers. He is a mental health advocate and he writes about ways to decrease the pressure society put on young people. In his free time, he enjoys hiking, volunteering in dog shelters and skiing.