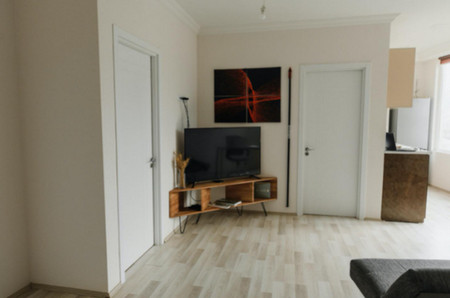 No matter how idyllic everything appears to be in the beginning, the truth is, if you own a home, keep in mind that at some point, things may go wrong when it comes to your appliances and systems.
And nobody wants to spend a bunch of money on numerous, pricey repairs. Therefore, you should always consider having a home warranty to prevent these expenses. So if you've never done it before and you're wondering how to pick the best one, maybe these tips below will help you out.
Easy Ways To Choose The Right Home Warranty Plan
First Conduct Thorough Research
Before you even reach the planning stage, you first must do your homework when it comes to different home warranty companies. One of the best things that you can do is to call your realtor and see what he or she has to see in terms of the most reliable companies.
One of the things that will show you how good a particular company is, is the way they deal with online complaints. You will easily figure that out by reading the online reviews that you've found on eminent websites.
Choose only the ones that are trustworthy, because these sites usually verify every single comment to make sure that the ones who are reading it are receiving legitimate and informative information.
Coverage Is Extremely Important
According to many reports related to this topic, a majority of complaints are made precisely because of this. Therefore, you must learn all about the home warranty products a company covers to avoid any potential misunderstanding. You can find this information on their web page, in the Terms and Conditions section.
Carefully read everything that's been written to make sure you know exactly what every plan offers. The important thing in this situation is to not presume anything coverage-related, especially if it hasn't been mentioned. Remember that the policy issuer is only obligated to pay for the things that were highlighted on their website.
Request A Quote
This is another major step when it comes to this process. So what you're supposed to do is to request a quote from each company that seems genuine and reliable enough. Now, if you see that option, you can always download a brochure or contract that's intended for your region.
This way, you will get the chance to see every single detail regarding the plans, what is covered and what isn't. Bear in mind, that when you're checking out all the coverage alternatives, you are looking for coverage that is needed precisely for your household.
What does that mean? It means, that, for instance, if you do not have a dryer or a washer, or you've just purchased a brand-new one, then you shouldn't be opting for a plan that includes these appliances into their home warranty plan. 
And do not overlook your budget and what appliances and systems you want to cover with the home warranty plan.
For those who are interested in obtaining a home warranty plan, having a certain strategy is of huge importance if you want to make sure you've received the right plan. Therefore, be sure to implement all these tips if you want this process to be successful.