Some organisations are building expansion strategies for 2021, despite the fact that the business
world is facing so much uncertainty?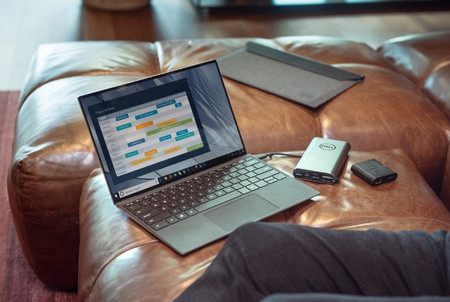 All entrepreneurs know that growth is vital for business success. Some may know how to build
products, deal with customers or close deals, but if they don't figure out how to grow their
venture, they will soon be just a name in the long list of companies that didn't make it on the
market. And with the current pandemic affecting all industries, it is more challenging than ever to
maintain growth.
Some brands reopened during the last quarter of 2020, but in some countries, they did it only to
close again. For all businesses, no matter their size, it has become increasingly difficult to plan
for 2021. Therefore, many entrepreneurs are wondering how they can come up with a successful
business growth strategy. To maintain prosperity, they need a strategic direction to offer their
companies purpose and help them set a list of realistic goals they can accomplish in the
following months.
Below you can find a list of recommendations on how you can grow your business in 2021.
Know what the business growth trends are for 2021
The planet is in a turmoil as the COVID-19 pandemic has affected all communities. It means the
situation is uncertain, especially for businesses because they have hit a new low. Business
managers need to develop new ways to sell their products because market demands are changing
rapidly. The following months will bring more changes in customer behaviour because people
will turn towards digital trends more than ever.
Trend #1 – Digital shift in all sectors
COVID-19 has brought about a digital revolution in the business world. Organizations
worldwide are adapting to this new trend and integrating new technologies into their processes.
You cannot afford to ignore this trend because these innovations are created to help your
company with efficiency and operations. To grow your company in the following months, you
need to use Internet-based technology and rely on strategies that help your company to flourish
in the ever-changing market.
– Your business functions in times of social distancing but you need to maintain a sense of
human element amidst your workers. Use business apps like Skype and Webex Teams to
communicate with your employees.
– Use artificial intelligence to manage finance and accounting
– CRM technology can assist you with securing leads and connecting with clients
Trend #2 – Data-driven decision-making
If you base your business decisions on your instincts and ideas, it's the time to change your
habits and count on analytics and data. Encourage your team to share their thoughts, but don't
implement any strategy before data confirms its chances for success.
Go through the feedback your clients offer, analyze it, and identify the reasons for cancellations.
Check where you can improve your services and products and work on your customers'
concerns.
These days, companies should pay maximum attention to their clients. You have to solve their problems individually and offer new opportunities. The health of your customers' businesses can depend exactly on your decisions. You can read a story how the fleet management software helped keep a business during a pandemic. It will give you a good example of customer-focused work.