Sothink SWF Catcher for Firefox, a Firefox extension, enables you to catch Flash movies (*.swf) from Web pages in Firefox browser and save them into your local folder.
Make sure you have opened this current page (http://www.sothink.com/product/swfcatcher/firefox/index.php) in Firefox.
Click the Install button in the Software Installation window.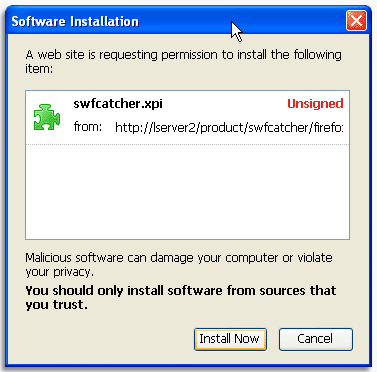 4. You may not see the above dialog box but a yellow Popup Blocker as the following illustration:

5. In that case, please click the Edit Options button which besides the Popup Blocker. And then click Allow button as follows: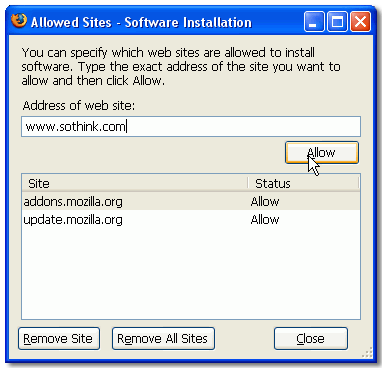 6. Restart Firefox.