Are you an android user but moving to iPhone? Well, the major issue one can experience is the data transfer. Transferring mobile data from android phone to iPhone can be one of the tedious jobs. But I have a solution for you today.
There is a tool called Syncios Mobile Data Transfer which will do this work for you. Syncios Mobile Data Transfer is an amazing tool for inter-mobile data transfer. The two phones can be either two Android phones or two iPhone or one Android or one iPhone.
In this Syncios Mobile Data Transfer review, we will how to transfer data from Android to iPhone. Please remember the software is available separately for windows and iOS separately. The idea is simple, first, the tool will backup your data on your computer or cloud and then you can restore the data in your destination phone.
Features of Syncios Mobile Data Transfer
Here are some of the amazing features of Syncios Mobile Data Transfer software which you will be using. Let's see now the features of the tool in this Syncios Mobile Data Transfer review.
One Click Phone to Phone Transfer
Let's say you have an existing android phone and bought a new iPhone and want to transfer all your data from Android to iPhone. To do this, all you have to do is, just connect both your phone to your system. Now you will get an option to select what all you want to transfer. Once selected and decided, just hit the start button and relax. All the data will be transferred to iPhone from the Android phone.
Directly Copy Content between Different Platforms
Syncios Mobile Data Transfer software allows you to copy the content and data from one phone to another easily. It also includes a photo, call log, data, files, audio, videos, etc. easily. Below are some of the supported formats. You should note that Syncios Mobile Data Transfer does not support backing up or transferring Apps on iOS 9 and later version.

Backup to Computer
Usually, once you lose a phone, the main thing we worry is we lose contacts, videos; photos etc. and it became hard to get those. The best option to avoid this is backup your phone regularly.
The least you can do is, just connect your phone with your system and sync all your data including contacts, SMS, call logs, photos, videos, music, apps and more.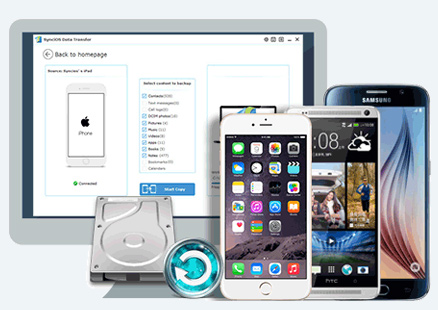 Retrieve Data from the Backup
Once you have taken the backup, you can retrieve and restore it as and when you require. The following three ways are allowed to retrieve the data from backups.
Restore from Syncios Backup
Restore from iTunes Backup
Restore from iCloud Backup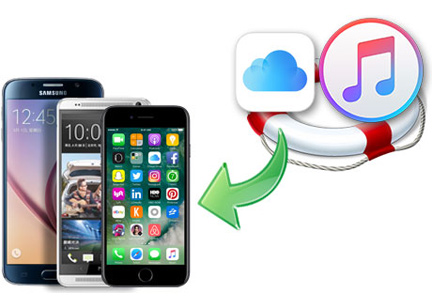 Sync iTunes Library to Computer and Device
Syncios Mobile Data Transfer allows you transfer the iTunes content to your iPhone or computer. You can also transfer the songs and videos from iPhone to Android phone or computer.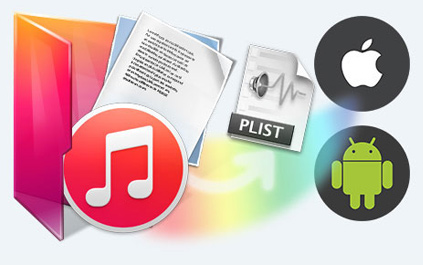 Syncios Mobile Data Transfer Price
You can first try Syncios Mobile Data Transfer software for free and once you are satisfied, you can buy it as per your need for iOS and Windows system. This operating system depends on the OS you have on your computer.
As shown above, the cost of the software for windows/iOS system is just $29.99 and this is a one-time charge for a single user. The company accepts all the major payment system including cards and PayPal.
Conclusion
This was all about Syncios Mobile Data Transfer review. Hope you got a solid tool to transfer the data from Android phone to iPhone or vice versa.
Also, the price is too low compared to other mobile data transfer tool available in the market. You can also download the software using the below link and try.