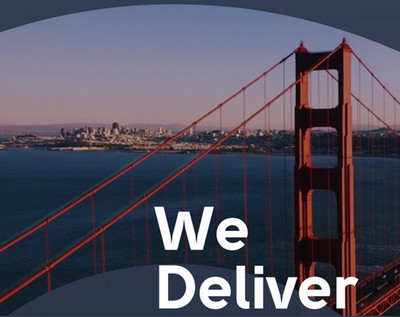 In today's digital world, there rarely passes a day without a new technological innovation to be announced by its creators. We live in an era when technology is fully integrated into our lives on a daily basis. From using our smartphones for communication, entertainment, and education to using the latest AI technologies to simplify our everyday tasks, we have all embraced digital innovations.
Yet, when it comes to innovations in the digital world, there are no limits. As each day goes by, the most creative and unique technologies are being created to make our lives simpler in any situation. We all have to admit that we simply can no longer live without technology these days. Thus, here's what new in terms of engineering innovations in 2019 and what impact these inventions can have on our lives:
1. Zipline
Could have anyone imagined in the past that our lives could be saved by a drone? Well, it is possible today thanks to the innovation called Zipline. In the game of drones, Zipline is now the hottest trend to watch because its functionality can literally save our lives.
The drone has been created to be a delivery drone for medical supplies where and when they are needed. Providing instant access to vital medical supplies, Zipline drone can revolutionize access to healthcare worldwide. In emerging countries, access to health care has always been a real challenge for their citizens and the ruling governments. However, thanks to Zipline, things are about to change. The drone is capable of carrying medical supplies weighing almost 2 kilograms and can carry them on a distance up to 160 kilometers.
The drone has already become functional in Africa and has saved over 17.000 lives by now thanks to its fast and cost-efficient delivery of essential medicines to people in need. However, the creators of Zipline have recently announced that the drone will start int work in Ghana too. The delivery services of the drone are expected to be expanded in the United States too in 2019.
2. Thor ET-One
Surprising as it may be, the semi electric truck of Tesla now has a reputable competitor which's development on the market seems very promising.  The American Thor ET-One is a very promising invention as it has the ability to carry up to 36.000 kilos on a distance of almost 482 kilometers. It is a fully electric truck with a battery range that takes up to 90 minutes to recharge from empty. The electric truck is able to reach the top speed of 113 kilometers per hour while creating no diesel emissions.
The electric cars market is rapidly evolving and it is expected that the Thor ET-One to be part of it soon enough. The company is currently looking for commercial partners to help them get development opportunities and bring the electric car on the market.
3. Gravity Jet Suit
Don't we all dream about having the ability to fly just like birds do? Well, it is a nice dream but humans are simply not designed to have this capability. However, thanks to technological innovations, we can all try the experience of flying by wearing the Gravity Jet Suit.
The Gravity Jet Suit has now made the impossible become possible with a 1,050 horsepower system that relies on five mini-jet engines to take you up from the ground. The flying suit can reach a speed of up to 80 kilometers per hour while raising you up to the sky. If you have ever dreamed about being a superhero and flying above your city to protect it from villains, in 2019 you can make your dream true as long as you have a $440,000 budget to purchase your own suit.
4. ECG-enabled smartwatches
In today's modern world, health concerns are on the rise worldwide. As the healthcare landscape has led to an increased awareness regarding the causes of certain health conditions and how we can prevent them, today's consumers are more interested in a healthy lifestyle than ever before.
The ECG-enabled smart watches are one of the hottest innovations that can help people improve their health by monitoring their hearts at all times with wearable devices. People who suffer from heart conditions will no longer have to visit doctors all the time to ensure their condition didn't become more severe. They will be able to monitor and read their own pulse with this innovation is hardware and software. This isn't the only example when software development and engineering go hand in hand. Nowadays, many companies such as Svitla Systems software development company are interested in creating the most unique innovations that will make a positive difference in our world.
5. New-wave nuclear power
One of the hottest innovations in 2019 brings us the next generation of nuclear reactors. In 2019, new nuclear reactors designs have become one of the most innovative idea to make this power source a safer and cheaper one.
Generation IV fission reactors have been designed to produce in the tens of megawatts of power compared to a traditional nuclear reactor which only produces around 1.000 megawatts. The IV fission reactors seem to be a promising source of energy and power for both emerging and developed countries in the future to come. However, despite their promising functionality and capability, there are still a lot of safety concerns from the general public. Considering the past that lays behind the traditional nuclear reactors, these new innovations aim to offer improved safety and physical protection.
Nowadays, we are all interested in watching the latest trends in the latest technological innovations. the futuristic idea of a world ruled by AI and robots used to be perceived as a scurrying thought. However, the future that lays in front of us in a world where technology is part of our everyday lives no longer seems a negative thing for the humankind. Technological innovations are now promising and helping us achieve a better world.