Ever since the beginning of the coronavirus outbreak, everyone has been exploring safer ways to spend time with friends and family. People have started coming up with innovative ways to make their everyday activities more pandemic-friendly. Many of us took numerous activities such as going to the movies or indulging in movie nights for granted. Nothing brings friends and family together like huddling together with warm blankets and freshly made popcorn for a movie marathon. This is exactly why you should consider setting up a movie theater in your backyard or a public open area. Setting up a functional outdoor theater can be quite tricky. This is why we gathered useful advice on how to select the latest equipment for watching movies in the open. 
Sheet or Portable Screen
The first thing that you'll need to set up an outdoor movie theater is a large white sheet or portable screen. While a large sheet may be more accessible and cheaper than a specialized portable screen, it may have more wrinkles than the screen. A projector screen is an optimum option for outdoor screening. Though, if you choose to go for a sheet, make sure that it's pulled extra. When secured to a flat surface or a stand. Make sure to angle or position your screen away from any ambient lights that may come in the way. Your sheet on screen can be set up in front or back yards with stands for support, against your house's exterior wall, against your garage door in the driveway, or you can even tie it up between two trees. 
Projector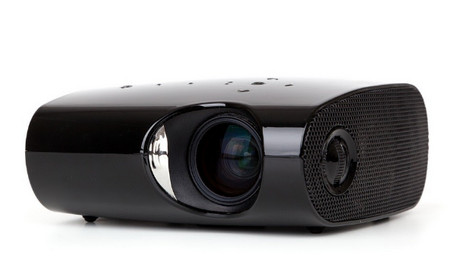 Projectors are essential for outdoor movie screenings, which is why you must choose one carefully. Some portable screens come with their own projectors, promising great pixel quality. However, you only need such a pair if you want to set up a permanent outdoor theater, or are looking to prepare a more serious or professional viewing experience. If your target is setting up a casual screening, all you need is a reliable projector. When choosing the Best Projector For Outdoor streaming, you are likely to come in contact with various options and endless features, which is why you must know what exactly to look for. One of the most important things to consider when looking to purchase a projector is the resolution, considering that the movie's quality is likely to be hindered by air and dust. Opt for a 1080p projector for a 1920 × 1080 resolution. When buying a projector, you need to check whether it has the input connections that you need. A projector with an HDMI port is suitable for various devices, ranging from game consoles to media streamers. If you don't have access to electricity ports, you'll also probably need a projector with a built-in battery. Search for one that can last for at least 3 hours between charges so it can last through an entire movie. If your projector doesn't come with a stand, keep in mind that you will have to set it up on a stool, table, or any stable surface. 
Sound System
While a projector will do in most cases, a little wind can pretty much ruin your entire experience. This is why you should consider investing in quality speakers to ensure that you hear special effects and dialogues. Your best bet is to find a speaker with an amplifier so that it doesn't need to be connected to a stereo receiver. Having a speaker with two drivers: woofers that are good enough to handle midrange frequencies and bass, as well as a tweeter for treble, can result in a more balanced sound. This is because frequency will spread among both drivers. You need to make sure that you will be able to connect your speaker to your projector and streaming source. It's recommended that your speaker also has Bluetooth support and an extra RCA input. This further extends the speaker's versatility as it can be plugged in as an auxiliary element in your home theater or used for wireless music streaming. You can search for a speaker that comes with a remote control so that you can easily switch inputs and adjust the volume without having to disrupt anyone. 
WiFi Routers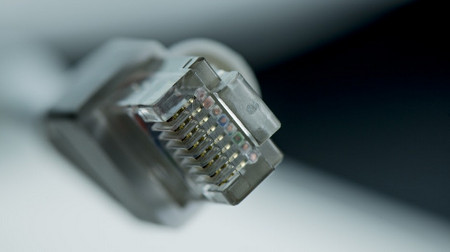 Have you ever noticed how the WiFi coincidentally stops working whenever you need it the most? There is nothing more unfortunate than having to endure the never-ending buffering screen while hosting a movie night. This is why you need strong, far-reaching, and reliable WiFi on screening day. Before you decide to watch a movie outdoors, you need to check your current WiFi plan and how many gigabytes you have left. Carrying out an internet speed test beforehand can also be quite helpful. If you have issues with your internet, you can purchase WiFi extenders. This will help cover a larger area and speed up your connection outdoors. You can also consider updating to a new WiFi system. Some systems come with three routers that can cover up to 3,500 square feet with a 350mbps internet connection. Typically, one of those routers would have to be connected to a cable modem, and the other two would need to be placed at power outlets. Stable internet signals are sent between the router's network, allowing your device to connect to the nearest router. This doesn't only speed up the connection but also reduces congestion on each router. 
The majority of people are tired of being stuck at home for too long, which is why everyone is exploring plenty of outdoor activities and ideas. Besides, with summer approaching, fewer people are spending time indoors. If you are searching for a fun activity that can bring you and your family together in the great outdoors, watching movies out in the open can be a great idea. If you have a backyard or a place in which you can set up a movie screening, you will be able to create an unforgettable experience with just a few pieces of equipment. If you're lucky enough, you might even be able to turn this effortless and exciting activity into a weekly family tradition.