Smart technologies and modern tech devices have enabled businesses to refine and improve work processes. Whether it's talking with board members to make business decisions via video conference calling or using business management software to streamline the workflow, technology facilitates almost every work process that benefits businesses and improves outcomes. Without further ado, let's examine how modern technological tools can make work processes streamlined and efficient.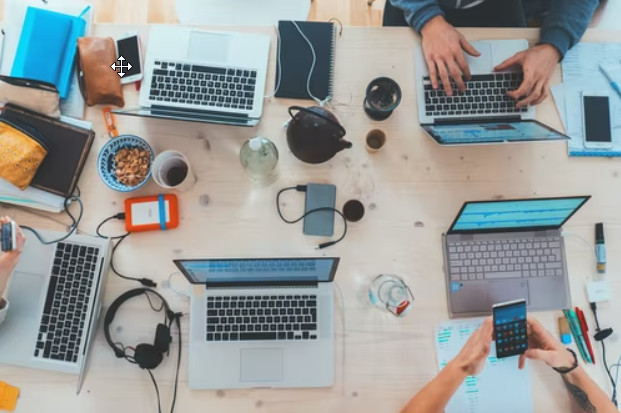 What is Osmond
Are you looking to scan IDs for customer registration and read passports while keeping the process simple? Not to mention identifying fake IDs or forged documents. Osmond is a tech device that not only streamlines customer registration but also informs whether the documents are authentic or forged, ultimately reducing the chances of dealing with fake documents that could disrupt the workflow or compromise your business's integrity. Osmond has a lot of features that facilitate several processes related to customer registration and ID verification. The device has a powerful image enhancement chip installed to facilitate capturing of high-quality images and has enough processing power to extract information within seconds. With a device like Osmond, you will save time that would otherwise be spent typing things manually.
Document forgery is another issue that needs to be addressed by every business out there. The Osmond scanner scans the document using several illumination wavelengths and feeds the data to its ID verification app. The application then runs security checks, confirms visualization features of the document, and starts a full spectrum ID verification steps to ensure the documents are authentic. Each layer of the ID or document is analyzed by the scanner to further validate its authenticity.
What is an ID Scanner?
An ID scanner is simply a device that can read barcodes present on IDs, licenses, and other documents. The information is automatically displayed showing whether the provided documents are authentic or not. Nowadays, a sophisticated passport scanner can not only scan documents but also validate them by using top imaging techniques and software. Furthermore, these ID scanners provide maximum connectivity through USB, WiFi, ethernet, and even 4G, so it's up to you to choose which method of connectivity best suits your business. Tech devices like Osmond are revolutionary as they can minimize the time taken to perform tasks like ID verification and scanning, making the process much more efficient. 
Let's explore some other tech devices that can be integrated into your business to improve efficiency and business outcomes. 
Cybersecurity Softwares
Having protection against cyberattacks is imperative for any business that relies on the internet for its daily operations. Cyberattacks for data theft are on the rise and this requires that businesses protect their data from theft and misuse. You can either invest in cybersecurity software or hire cybersecurity service providers to update your network's hardware and software while implementing various data security measures. Either way, the aim is to protect valuable company data so go with the method that suits your business the most.
Customer Relationship System
These systems allow a business to obtain, organize, and evaluate client information to improve existing customer relationships while focusing on building new ones. The management system facilitates sales, customer services, and marketing, and provides detailed analytics so you can obtain valuable insight into the progress. 
Inventory Management
Businesses and companies that operate within the manufacturing industry sometimes find it hard to manage inventory. Cloud-based inventory management software is available that makes inventory management easier, optimizes the workflow, and addresses any retail issues that come up. Furthermore, this piece of tech provides analytics data so the progress can be monitored closely. 
Online Storage
Maintaining in-house servers to store customer data is a thing of the past. Now companies and businesses can store data off-site using online storage services. These cloud-based storage solutions not only store data but also allow access from a remote location. Sharing files, customer data, and documents become easier between employees as they can access the relevant data from any location. These online storage services also provide end-to-end encryption while viewing, storing, or editing data. A backup of your data is also made in case you lose the in-house server data due to a cyberattack or a physical disaster like an office fire or flooding. 
Digital Workspaces
This software boosts internal communications between employees and allows them to organize things, discuss them with their peers, and move forward while using their creativity. The digital workspace has a lot of organizational tools to assist with the work processes which ultimately improve the business's efficiency. 
The use of technology is necessary to take your business to the next level, helping you realize unmatched growth if you use it the right way. Keep exploring your options and always do your research before opting to implement technology in your business so you can get effective results.