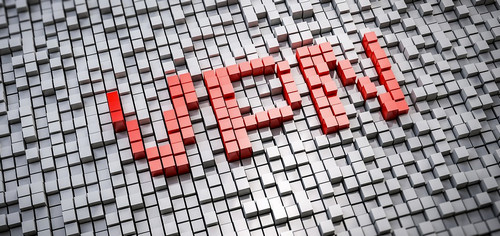 Digital privacy is a heated subject, getting worldwide attention, and vigorously requiring proactive solutions. Of course, not all netizens express concerns over their privacy. They do not care if a cookie tracks all their activities. However, the online community consists of people that continue to red-flag certain changes, especially when it comes to internet restrictions and censorship. For instance, new regulations and limitations revolutionize the way we browse, and not particularly for the better. One of the effective solutions for netizens is to use a VPN (Virtual Private Network).
VPN software protects its users' privacy, something that everyone needs in the current internet landscape. Getting away from your ISP, unlocking geo-blocked content, or merely preventing personalized ads is nearly impossible without a superb VPN tool. Such tools are privacy-oriented, and they work for you. Reliable applications won't keep track of your browsing and will continue to serve you even if your internet connection drops. So, let's observe the current digital landscape that triggered such interest in privacy-focused tools. How can you protect yourself? And what changes do you need to be protected from hackers and other intrusive parties?
What dangers lurk online?
The digital world operates with a set of written and unwritten rules that we must follow. Some of us work hard to follow the general etiquette of the internet, but not all. We tend to look for new opportunities, discounted deals, and express ourselves more freely in social network sites. However, we forget that everything we post on the internet is public: anyone can read it. Of course, you might make your social media handle private or friends-only, but you might be eager to reach broader audiences. This situation represents an array of problems: people are not careful about their digital identities. Posting personal details on social media profiles is just the tip of the iceberg.
The biggest problem comes from the way we browse. Usually, we do not take a second to reconsider our passwords. We create combinations that are easy to remember. As a result, we poorly secure our accounts and expect them to remain private. Hackers can use a variety of techniques to penetrate users' and enterprises' security walls. While having security-oriented programs is essential to any person on the digital map, they are not foolproof. There were many instances when human error played a major role in someone's device becoming infected with malware. In other cases, people might fall for social engineering scams and reveal their social security numbers or bank account details. So, long story short, there are numerous threats that you need to be cautious about. Luckily, there are effective solutions that might help you smoothen your digital journey.
Overview of the VPN Market
A simple Google search will reveal that there are dozens of available VPNs. So, how can you pick one? Which is the most suitable to your needs and preferences? Before attempting to tailor you a new VPN, let's analyze the VPN market and its growth. According to a report, 26% of all internet users apply a VPN as one of the protective measures. While the numbers might differ across the globe, the benefits that VPNs offer are undeniable.
For instance, 45% of Americans fear for their digital privacy. Hence, the fear-inducing scenarios of data breaches trigger a change in the way people browse. So, users might be more suspicious about the websites they visit. Additionally, they might not be as eager to reveal private information or location on social media networks. Of course, hackers are usually considered as the biggest threat to users' privacy. However, legitimate companies tend to abuse consumers' data just as much. How? By using intrusive third-party cookies that follow users around the web. According to the accumulated information, enterprises build profiles for delivering customized content, usually advertisements. So, if you are tired of one Google search influencing the ads you see, you can consider turning on anonymity with a VPN.
So, VPN software is gaining popularity by the day, and that's all because of the rising awareness of lurking privacy hazards, and some clever marketing. VPN works to help you maintain your privacy by scrambling your IP address and virtually changing your location. You can be browsing in your comfortable Michigan home, but you'll appear somewhere in rural Poland – it's privacy at its finest.
When is a VPN necessary?
While tracking practices are becoming more prevalent, it is natural for you to get a VPN. Besides using 2FA, stronger passwords, and becoming more aware of digital threats, you should consider your browsing habits. Do you connect to random Wi-Fi spots? By random, we refer to Wi-Fi offered by various public facilities.
For instance, coffee shops usually offer Wi-Fi to their clients as a courtesy. If you have ever connected to such a network, you will notice that no authentication is used. Of course, in some cases, the coffee shop might have a paper note indicating the Wi-Fi password. However, the common scenario is that such facilities use no protection at all. This feature makes them more prone to hacks as per Inc, especially when the traffic traversing through the Wi-Fi network is usually not encrypted. A general tip is to avoid public Wi-Fi hotspots, but sometimes, connecting to them is inevitable. While traveling, you might run out of cellular data. Then, you will attempt to find any store or location that offers free access to the internet. In case of an emergency, you probably won't consider cybersecurity and make some highly confidential online actions via the unsecured Wi-Fi.
Benefits of Having a VPN
High quality, superb speed, and a ton of servers to connect to are exemplary features that the VPNs have to offer. They make it as easy as possible to use the web, access blocked content, change your region for expanding Netflix libraries, and protect your browsing from shady individuals. Reliable VPNs will also prevent you from assessing potentially virus-infected websites, thus saving you lots of time, money, and nerves. Their operational speed is superb, and their selection of servers is made according to users' needs. Hence, VPN providers are open to suggestions for servers they want to see in the future.
On the other end, we have free VPNs that do not require users to pay for their services. Naturally, such tools have fewer features and might impose bandwidth limitations. However, they get the job done just as well as the others. They encrypt and encapsulate traffic to prevent various entities from snooping on your online activities. Of course, it is important to pick a free VPN very carefully. Pay attention to its policies. Does it keep logs of your browsing or whereabouts? Does it display ads? A free product might come with strings attached. However, after thorough research, you should be able to find a reliable option.
Again, online privacy should be a right, not a privilege, and there are many VPNs that guarantee anonymity and security. However, not all free VPNs are ideal for streaming movies or TV shows on Netflix. Due to bandwidth limitations, your streaming session will likely be cut short. However, Atlas VPN differs from other products. It is perfectly suitable for streaming shows in high-quality. Also, it does not impose bandwidth regulations. So, you can use it for as long as you like. To make things better, this tool prioritizes speed. Thus, it is bound to be faster, which will allow you to enjoy browsing and streaming much more.
Which Option Should You Choose?
Choosing between different VPNs does not have to be difficult. An important thing to consider when choosing it is your personal preferences. Do you need a VPN for browsing? Is unblocking geo-restricted content your priority? Depending on the answers to these questions, there are several recommendations we can give. First of all, a free VPN will be enough if you only plan to use it for regular browsing.
However, if you tune in to watch Netflix more frequently than you like to admit, the free VPN might not always be enough. Imposed bandwidth limitations can put a stop to your streaming. In addition to this, the low variety of available servers can prevent you from accessing certain domains and services. However, free VPNs usually offer the most popular server locations, such as the US or the UK. Hence, you will be able to bypass a variety of geo-restrictions.
Final Thoughts
The differences are apparent, and while we won't tell you which option is right for you, we provided an extensive explanation to help you decide. Don't be misled by flashy advertisements: always do your research before choosing a new tool. After all, a VPN is becoming a necessity nowadays. With the digital landscape filled with trackers and malware, it would be unwise to leave yourself unprotected. All it takes is connecting to a random Wi-Fi hotspot to have your private data stolen by hackers. In other cases, you might open a random email and download a file from it without thinking. So, consider your financial situation, preferences, and technical details mentioned above and choose the best option for you!