Recently, Microsoft announced that Windows Live Mail 2012 will no longer support Outlook email accounts. The reason is that this outdated client cannot support the required synchronization protocols used by Outlook mail servers anymore. Therefore, 3.5 million Windows Live Mail users are looking for new email clients. In this regard, many people switch to MS Outlook.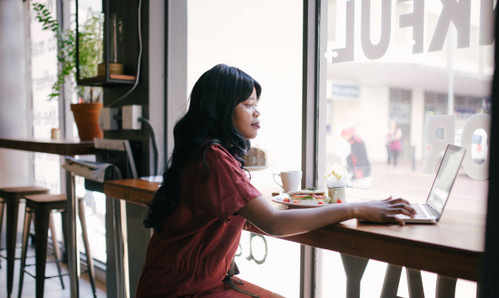 Why People Transfer to Outlook
For a very long time, Outlook has been the email client standard in most of the world's companies. Today, more and more clients have to deal with the issue of how to transfer their correspondence from various mailing clients like Live Mail to MS Outlook. Only a few of them know about the solutions like Windows Live Mail converter that can easily and accurately transfer your correspondence to MS Outlook. Why do people choose this client?
Well, there are at least several reasons for it:
1) Instant mail delivery and push notifications
Outlook 2016 automatically and instantly receives and sends emails. The mail delivery system operates based on push notifications — a standard and time-tested system.
2)  Organization of correspondence
How many emails do you receive every day? 10 or maybe 100? Each of them has its own topic. In such conditions, the "smart" grouping of letters becomes a necessity. The new Outlook has learned how to group messages into "branches". There is no need to search through the mailbox aiming to find the necessary correspondence. All letters have a context, even if your addressee deletes the history of correspondence.
3) Better performance
This paragraph applies not only to Outlook but to all Office programs. The latest Office differs from the old version with better performance and fewer errors. There is also a nice bonus for advanced users: full support for multi-touch touchpad gestures — swiping, zooming, and so on.
4) Convenience
The main "strength" of Outlook, in my opinion, is how it works with events and the calendar. It's convenient, quick, and easy to set tasks for yourself, plan a week, make up-to-date notes, and work with contacts in Outlook. It became possible to open different calendars at once, reschedule events with a notification to all participants, and check the weather, which is also a nice improvement.
5) Many small, useful innovations
Outlook has got a convenient interface for attaching files. They are not required to be sent as attachments anymore: if they are stored in OneDrive or SharePoint, they can simply be shared via remote access. So, you can work with multiple recipients on the same document.
The junk feature allows moving messages that don't require your immediate attention to a separate folder. Thus, the inbox contains exactly what is important to you personally. Outlook learns based on your actions: the more often you ignore certain letters, the lower their priority will be.
Finally, MS Outlook has become a favorite mailing client for many people. We believe that transferring to it is a matter of time. So, why postpone it?