The importance of implementing video marketing strategies today cannot be overlooked: for many businesses today, it is one of the most effective ways to develop brand recognition, connect customers and reach new audiences. Needless to say, video content is now used nearly everywhere across the network: on business sites and social media platforms, streaming services, and ad materials – wherever on the Internet you've landed, you're more than likely to find at least one video content type displayed there!
In this guide, we're going to talk about the most effective marketing tips that small businesses can make use of while creating first-class, engaging video content that converts. Once uncovered, you'll be able to define and employ those video marketing practices that fit your business best and see the results right after their implementation.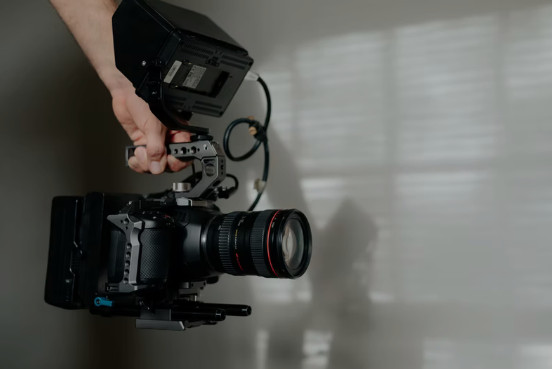 Best Practices to Enhance YouTube and Video Marketing: 8 Tips
In times of tremendous online competition across different areas, it's not only enough to create a YouTube channel for your brand. So, once this basic step is done, it's time to consider how to create engaging content that generates more views and makes more and more people hit the subscribe button. Is it possible? Follow the tips below and ensure they work!
#1 Consider Your Niche & Find the Right Content Format
First of all, define the content format that can both represent your business and be interesting and relevant to your target audience and potential consumers. For instance, you can try making:
Product/service descriptions
Product/service reviews
How-to videos and guides
Talking head videos
Tutorials
Interviews or FAQ formats
Screen sharing video formats
Testimonial videos
The format you'll choose will surely depend on the specifics of your small business, its main purposes, and needs. However, no matter which format is used, there's always a way to adapt it or gradually move to the other one!
#2 Post Your Videos Consistently
To keep your viewers constantly engaged yet convince the audience to give your brand a try, it's super critical to upload the video content regularly. A great idea here is to run a calendar for all the videos that are planned, are in processing, or ready-to-go live on your channel. So, you can start planning these in Excel or Google Sheets (a simple proven planning method) or else find planning apps like Trello to plan your content ahead.
#3 Use Feature-Rich Video Editors
When it comes to producing first-class video content, its quality matters too! Using the best free video editing software can greatly assist you during the after-shooting stage: you can resize, crop, watermark, adjust, convert, rename your videos, add subtitles and filters, improve the animation and make the perfect transitions between the scenes, and many more.
At this stage, it's important to make your video look professional-like, engaging, and catching. However, beware of cutting too deep as it can also impact the audience's impression. Having reviewed one of the videos, they should become interested in the other content you published earlier and, ideally, get motivated to subscribe to the channel!
#4 Implement Best SEO Techniques
This method is often overlooked by amateurs but is extremely effective once implied. The SEO-optimized video Titles and Descriptions, adding subtitles, links to the business site, and official accounts on social can help your content become more accessible to your audience: they can easily find it through search and pick it up as the most relevant to their search query.
Moreover, implementing the latest SEO practices for your YouTube video can benefit in driving more organic traffic to your channel, which is completely free of charge and can last for years when relevant! That is surely a perfect chance for small businesses to drive more high-quality leads to their channels on YouTube!
#5 Make Use of Hashtags
Video hashtags are not that significant game-changers and the Title and Meta Description optimization, but they are still helpful for discovering engaging video content on social media platforms, such as YouTube, Instagram, Facebook, TikTok, and many others. Adding a few relevant hashtags related to your products, brand, or niche can also make your YouTube channel more searchable for users.
#6 Research the Competition
Competitor research is a valuable source of discovering the audience preferences and search trends, as well as getting a sense of what content you should mainly focus on. Moreover, you can also analyze the comment section of your main competitors to see what people appreciate them for and which features you should definitely add to your content for YouTube.
#7 Try YouTube Advertising
In the very first steps of producing the videos for YouTube, you are likely to get demotivated by the low performance of your first videos. For sure, it takes some time to figure out how the YouTube search algorithms work and get your content targeted to a certain type of audience and, of course, get them interested in the videos you've taken live.
If you want to see better performance results right from your first publication, it's probably better to make use of the ads services the platform offers. YouTube advertising assures around a 15-20% increase in web traffic for startups and offers a wide range of different ad types:
Skippable ads
Non-skippable ads
Bumper ads
Overlay ads
Display ads
Sponsored ads
So, after a few tries, you can analyze the performance of each type and consider choosing the most effective one for your video content promotion!
#8 Work on the Video Thumbnail Improvement
Video thumbnail refers to the first and most critical step of interaction with your potential viewers and works as a "wrapping" for your video content. Even if you've created an amazing video but overlooked its thumbnail – it's more than likely to get lost among the other, more attractive options (even if their videos are poorly made – no one will be able to compare those with yours!).
Thus, considering the design of your video thumbnail and adding a short yet catching title or quotation that uncovers what the audience is of the essence!
Conclusion
Running a video marketing campaign might be really challenging, especially for small businesses that don't have enough experience in this scope. However, by setting up clear goals, creating valuable, engaging content for your target audience, and including various interactions with your brand, it's more than possible to succeed.
With these tips followed, you can not only upgrade your basic skills for running a strong video marketing campaign for your business but also ensure the campaign works perfectly for your small business and contributes to its consistent development. Are you still here? Don't waste your time, start implementing these practices today!