How to Use Instagram for Ecommerce - Ways to Attract Consumer
Today, Instagram has become an enormous market with "more than 1 billion monthly active accounts ", "more than 500 million active users per day", and "more than 500 million stories posted per day". Instagram Stories posts engaging short content every day, and you can find content for a wide range of users, from high school friends to celebrities and well-known brands.
Its continuity and corporate branding using social media has become vital e-commerce marketing measures for companies. Therefore, this article will introduce how you can use Instagram for e-commerce, an excellent channel for business.
Introduce and appeal to visitors:
The important thing in the self-introduction column is to explain precisely what the business is offering to whom, no matter how it is expressed.
When new users visit your page, you need to be quick to inform them to remain interested. Like most social networks, user interest doesn't last very long. Use concise promotional phrases and try to convey what you want to say quickly. In that case, you can buy Instagram likes very cheap cost from our reliable platform.
Promote your brand's hashtags:
It's not just the links in your profile that visitors can click to find out about your brand. You can use branded hashtags to direct interested users to the content you post or feed your content. Just enter it in your profile, just like any other hashtag.
By introducing a branded hashtag, you can actively encourage customers to include the hashtag in their captions when sharing a photo of the bracelet worn. Brand hashtags are searchable and have many advantages, including Making it easier to share brand-related content, and you can ensure that your customers use the correct hashtag.
Effective use of Instagram function "shopping":
By utilizing the "shopping" function, which was introduced in the United States in 2017 and launched worldwide in 2018, it is possible to attract users to their own page.
The shopping function is a function that allows you to move directly from the Instagram page to the product sales page by listing the product page along with Instagram photos and videos. You can attract customers with pictures and videos and get them to the immediate purchase page. It's a very effective method, so if you haven't set up your shopping features, we recommend that you get ready now.
Embed brand logo:
If your purpose is to enhance brand awareness, clearly display your logo or company name. Remember that you are trying to reach a new audience; they must absolutely remember your name to be more sensitive to your next or your post. Start a conversation.
To make the target react, ask the target. Call him to encourage them to respond by "swipe" (opening a link), following your account, or sending a private message. The goal is to react to the most mature prospects, detect them, and even support them in making a purchase.
If you have great content, boost it with advertising:
If you find a post with the highest conversion among many posts, you can use Instagram's advertising function for that post to explode the conversion to your page.
Of course, you have to pay an additional fee to use Instagram ads, but it is very effective in reaching your target customers. However, it's important to leverage high-conversion content to maximize the effectiveness of your ads.
- DIY vectorl logo design in minutes

It is an intuitive and extremely simple logo design tool for you to fast design company logo, business logo, web signature, button, icon, etc. Rich built-in templates, preset color & effect styles, and well designed logo images will fully satisfy your needs and make your logo unique. The great editing capability also ensures a smooth and pleasant logo design process.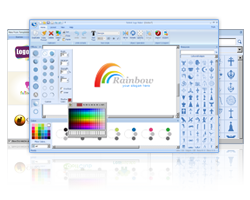 Sothink SWF Decompiler
Logo Maker Pro