Simplify Your Payroll Processes with These 7 Essential Tips
Is your business growing at a fast pace, but with the increasing employee count, is becoming problematic for you to manage the payrolls? If you've just started a business, chances are, the answer is yes. It's important to really get involved in the way businesses are currently done to ensure that you stay on top of the game.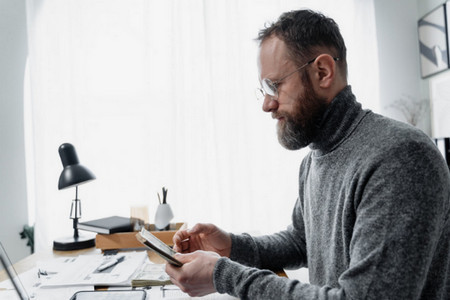 This is why we're going to provide you with seven tips that can help you simplify your payroll process and make the process faster. Over time, there have been various advancements in technology. There are different devices and software that can ease your work and reduce your working hours. Check these out.
1. Switch to Automated Employee Time Entry
Most businesses in the initial stage use manual methods for keeping time entries of the employees. However, with the growth of the company, the number of employees also increases. Therefore, it can become chaotic to track the working hours of every employee manually. You may use automated devices to keep a check on the working durations of each employee. The cloud-based time clock is the best software to track the timings. You can use it in the office as well as for working remotely.
2. Digitize Your Process
Seeing as how we live in the digital age, it only makes sense to start digitizing the process. There are multiple software that the companies use to lessen their manual workload, and payroll software is one of them. This software helps you check employee time accurately and automate scheduling. Apart from this, it enables you to have access to all the details you need using just one central platform. The software is neither extremely expensive nor difficult to use. This will help you cut down the paper process and help you to 'go green'.
3. Consolidate Your Pay Schedules
The majority of companies often have both salaried and hourly employees, meaning that there are different schedules in terms of when they need to pay their staff. For instance, there are those who are paid on a weekly basis and those who are paid on a monthly basis. Maintaining these different pay schedules manually may leave many errors. Therefore, you can at least consider using a template for the staff schedule if you do not want to jump straight away onto the software. This will improve your efficiency in paying your employees on time.
4. Go for Direct Deposits
Direct deposits are the best way to simplify your payrolls. Many companies prefer giving checks or cash, but that can be really tedious. Therefore, you must switch to direct deposits. Through direct deposits, you can easily transfer the salaries of each employee directly to their accounts. It can be done via an ACH file. This will not merely ease down the process but also cut down the payroll costs.
5. File Your Taxes Electronically
Filing taxes is time and cost-intensive. The costs include that of labor, printing, transportation, and so on, along with the loss of several work hours. The reason for filing taxes online is that it eliminates the need for printing and sending physical forms; instead, the payroll system pulls the information, and the entire filing is done electronically.
Along with this, you should keep yourself updated with all the State and Federal Tax Requirements. The businesses have to stay abreast of myriad IRS and other government agency compliance rules and regulations.
6. Sync HR and Payroll Systems
It can be a really time-consuming and generally hectic process to manage so much data on separate systems. Additionally, this process can take a lot of time, and there is a high probability of errors. However, you can integrate your HR data, payroll, and time into one system. This will help you to manage data in a much easier and better way. It will also take much less time to produce reports. Apart from this, a companies' payroll data can now be viewed in real-time. They do not have to wait for batch processing to get updates and see the changes.
7. Outsource Your Payroll
Another attractive option to ease down the burden of the payroll process is to go for outsourcing payroll services. Though some companies believe that it might incur an additional cost, it is not the case. You can choose one of the best payroll service providing companies and by taking reviews from their current customers. Moreover, choose a company that is widely known to provide satisfactory customer services.
In order to achieve impressive results from your employees, it is essential to pay them as per their time and effort. Moreover, you need to follow a proper payroll process to satisfy the employees. Try to implement the above-mentioned tips to simplify your payroll process and watch your efficiency increasing.
- DIY vectorl logo design in minutes

It is an intuitive and extremely simple logo design tool for you to fast design company logo, business logo, web signature, button, icon, etc. Rich built-in templates, preset color & effect styles, and well designed logo images will fully satisfy your needs and make your logo unique. The great editing capability also ensures a smooth and pleasant logo design process.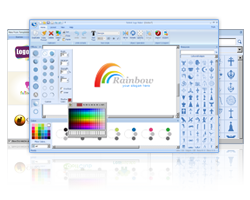 Sothink SWF Decompiler
Logo Maker Pro