Website Graphic Design
Design Web Graphic by Yourself
Web graphic design software makes appealing website graphic. All-in-one website graphic design application creates webpage graphic, web vector & web image. It gathers great features of vector drawing, color scheme, live effects and built-in resources. Have graphic design software to design various web graphics.
Website Graphic Design Software:
Design Website Logo in Minutes.
Website Graphic Design Software is expert in website logo design. A decent logo is finished just in minutes, because the program equips with all resources and tools to quick accomplish it.
• Logo
Website Graphic Design Software:
Sketch Web Graphic from Scratch.
Website Graphic Design Software allows you draw web vector graphic from scratch, any shape & any dimension. And add the favorite color to make website graphic design harmony.
• Graphic
Website Graphic Design Software:
Customize Web Icon for Various Area.
Website Graphic Design Software designs web icon to present the text meaning. Choose the proper object from resources, set precise width & height for icon to place exact area on website.
• Icon
Website Graphic Design Software:
Match Web Button with Website Style.
Website Graphic Design Software can make web button to match with website style. The program provides color scheme, effect style, you can apply them to web button with one click.
• Button
Website Graphic Design Software:
Create Pleasing Static Vector Banner.
Website Graphic Design Software creates static website banner with text & vector. Customize the banner size, design attractive banner content. Make your unique banner by your own.
• Banner
Website Graphic Design

Design website graphic, drawing from scratch, choosing from template, editing from resources. Website Graphic Design Software enables to draw line, curve, rectangle & round, gets ready diverse web vectors to apply to web graphic design, and stretch graphic object.
Web Vector Design

Design web vector, you can draw any shape of object, stretch the desired shape from resources, or drag & drop the vector graphic to resize, transform and move the symbol. Choose the right color scheme to website vector, and add effect to make it attractive & pleasing.
Web Image Design

Design web image directly in Website Graphic Design Software, and export to image. And also, it is available to import image outside to re-design web image. The web image can be imported/exported the various formats, including JPG. PNG, SVG and GIF.
Layout Graphic Orderly

Layout the object in website graphic design, which makes it arrange orderly & cascade clearly. You can drag any object to the front, or place it to the end. In Website Graphic Design Software, it is available to set same height or width among multiple objects.
Color Website Graphic

With the help of color schemes, color all objects in website graphic design with ease. You just need to choose dominant color for main object, and then color scheme will give many color collocations based on your choice, and fill with other objects.
Add Special Effects

Make web graphic design good to eye, special effect is effective way to come it true. The Website Graphic Design Software prepared the effect collection. Web graphic design enables to append amazing effects in one-click, such as shade, gradient, hollow.
Website Graphic Design Software
Logo maker pro designs all kinds of web graphics, such as website banner, icon, button and logo. Provide drawing tool, color scheme and effect collection.
Website Graphic Design Software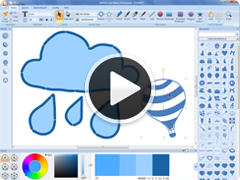 Logo Maker Professional is all-in-one website Graphic Design software, it has four languages, English, Deutsch, Chinese traditional, four interface styles are available. It provides rich templates and sufficient tools which help designing website graphics for various usages.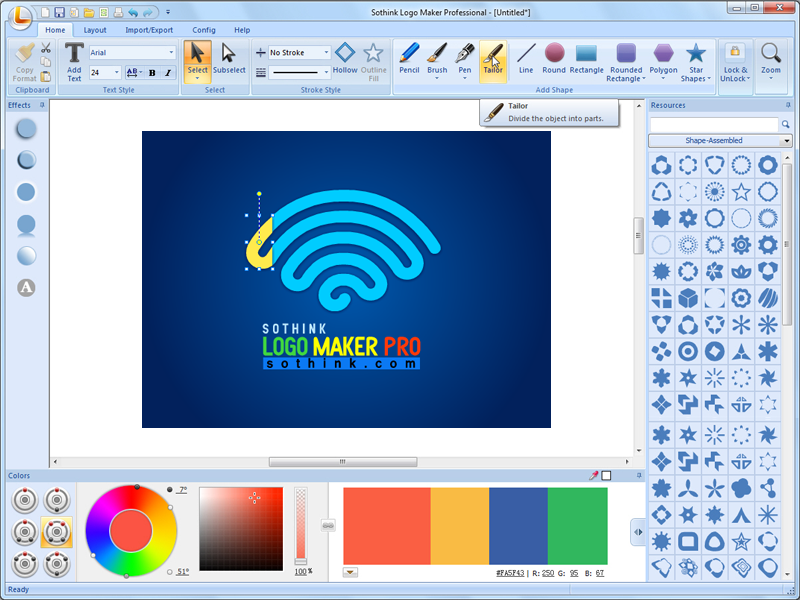 ×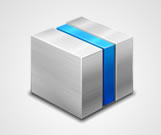 Graphic Design
You can design and generate graphics from this graphic design software. You can adopt Pencil, Pen and Brush to draw any curves on canvas and cut or split shapes as any way you like. By defining canvas size from minimum 13*10 to maximum 2880*2049, you can apply the output graphics in kinds of aspects of business, like icons, cards, banners and posters and for any business usages. Learn more from Online Help and Version History.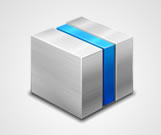 Logo Design
Besides making graphics, you can create logos with this graphic designer software, we managed to provide you with solution that meets any requirement of logo design. Rich built-in logo templates will give you inspiration. You can modify templates by changing text, color and shapes or adding effects for logo. Output logos to different formats like JPG/BMP/PNG/TIFF/SVG for web or print without any quality loss. Learn more about logo design software.