How to-- Sothink SWF Decompiler
How to decompile FLEX SWF to FLEX?
The process of exporting FLEX is nearly the same as exporting FLA or even more simple.
You may notice that the FLEX SWF file is marked as a black fx other than normal SWF file made by Flash.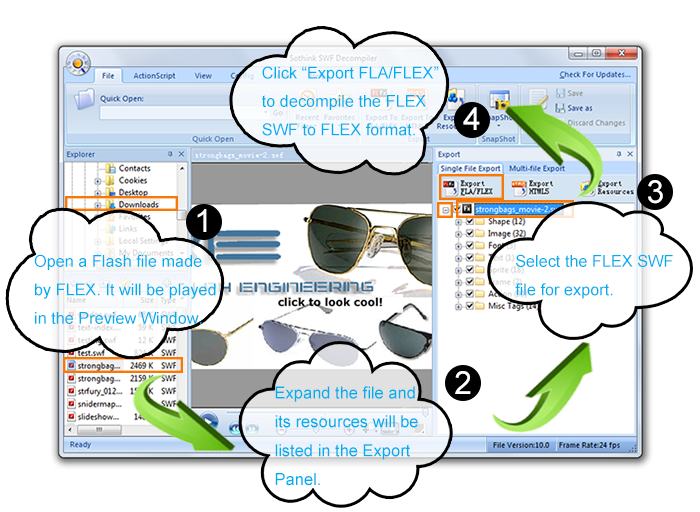 In the popup dialog, choose export SWF to FLEX and define the Export Path, then click OK to start the conversion process.

Note: Flash SWF movie which is made by FLEX can export both FLA file and FLEX project.
View more specific tutorial at the link below.
http://www.sothink.com/tutorials/how-to-convert-flash-swf-to-flex-project.htm