Download Sothink JavaScript Web Scroller
The easiest JavaScript Web Scroller maker builds the best image scroller, web slideshow, news scroller and text scroller. Sothink JavaScript Scroller enables you to quick start web scroller from templates; fully customize the slideshow script; and directly create the scroller in web editor as add-ons.

Build Stunning Image Scroller
Present More Slideshow in Less Space
Design Your News Scroller
Offer Built-in Templates & Styles
Work with DW, FP, EW and Golive as Add-ons
Upgrade Sothink JavaScript Web Scroller
Download the latest version to get the best experience. Please check below to know upgrade steps:
Limitation of Trial Versions
The unregistered version can be used in 30 days only for evaluation purpose. Before you register it, it only supports generating THREE scroller items when you publish the scroller.


Download JavaScript Web Scroller Add-ons
Please note: These extensions installation package do not contain any Sothink Widget. It will not install any Sothink Widget on your system but the extension itself.
To use a Sothink Widget, you also need to download and install the Widget. If not, when you select the Widget from menu entry, you will get a message to prompt you to download it.

Download JavaScript Web Scroller Resources
JavaScript Web Scroller Features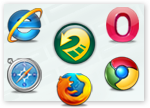 Perfect Compatibility
Full cross-browser compatibility. (Supports the latest

IE 9

, Google Chrome, FireFox 3, Opera 9 and Safari 3

!)
Fully compatible with iPad website
Supplies Free add-ons for Expression Web, FrontPage, Dreamweaver and Golive
Supports any DOCTYPEs, and supports UTF-8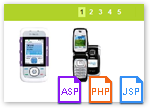 Powerful and Feature-rich
Creates web scroller including pure text, images or a combination of both of them, with no limitations on the number of images
Database-driven web scroller: item text, links, tips, etc. can be dynamically generated from database using ASP, JSP, PHP, ASP.NET, ColdFusion or JavaScript
The generated image scroller can detect the browser's window size and fit the window automatically when its width value is set as percent

Image Library

and

Image Border

provide rich resources
Any HTML code can be used in item text, title text and popup tips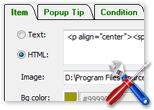 Flexible Customization
Full customization to scroller elements, including images, text, font, backgrounds, colors, links, alignment, spacing, padding, etc.
Title, pagination, popup tips and scroll arrows are four optional parts, which you can choose freely as you like
Choose auto scroll option or click the arrow button to spring scrolling
Support editing multiple items at one time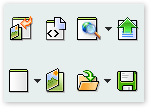 High Usability
User-friendly interface with live preview
All the images are pre-loaded to reduce the download time
Drag and drop thumbnails in the List panel to adjust the order of items quickly
Support setting width at percent in iPad slideshow to perform well for both landscape and portrait mode



100% Clean - No need to worry about installing unwanted spyware or adware. Uninstallation is completely supported.


Life-time Free Support - Send an email to our customer service team at support@sothink.com whenever you need help.


Risk Free Guarantee - Shop safely in our secure online store. Your data and personal information are protected.
Related Products
Product Info
File Size:

18.1 MB

Latest version:

2.3

Build number:

233

Release date:

July 18 , 2012

Uninstall:

Supported

System Requirements:
Windows 7
Windows XP
Windows Vista
Windows 2000
Windows Server 2003/2008
IE 5+

Recommend Products