How to edit SWF directly with Sothink SWF Decompiler?
An amazing new release of Sothink SWF Decompiler, which allows you to edit SWF directly within the software, adds one more powerful function to the existed great product. Now hurry up to join us and get started to experience the wonderful journey!

From this new version 6.2 on, you will be able to change SWF resource right after previewing them in Sothink SWF Decompiler, without switching to Adobe Flash to make a new SWF. And with this V6.2, you can do this change on Shape, Text, Image and Sound! Let's take Image for reference to demonstrate how to make it in steps.
1. After launching the software successfully, select our target SWF from Explorer panel. The SWF will be previewed automatically.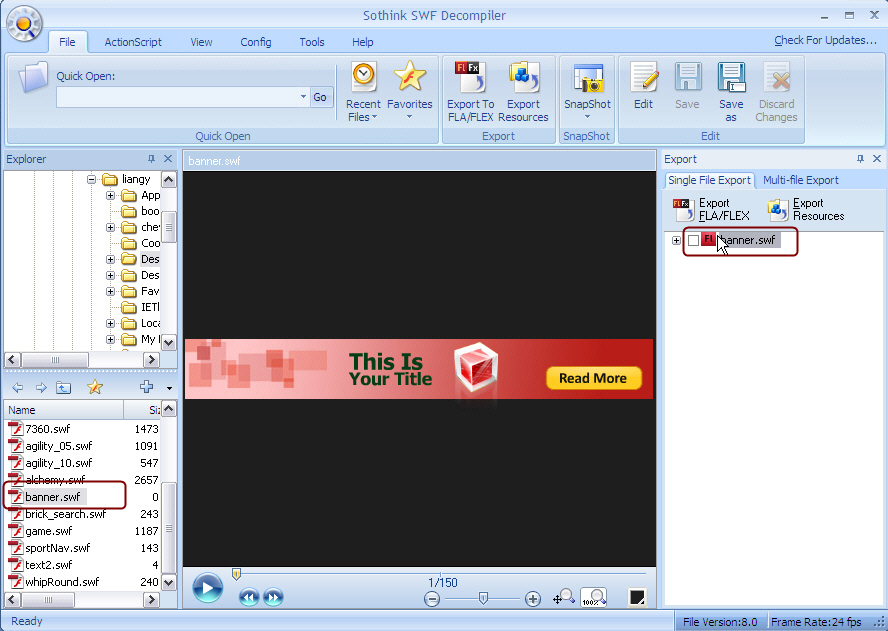 2. Click on the plus signal next to SWF to load resource list and open Image folder to preview all images there. You can highlight each image to display them one by one.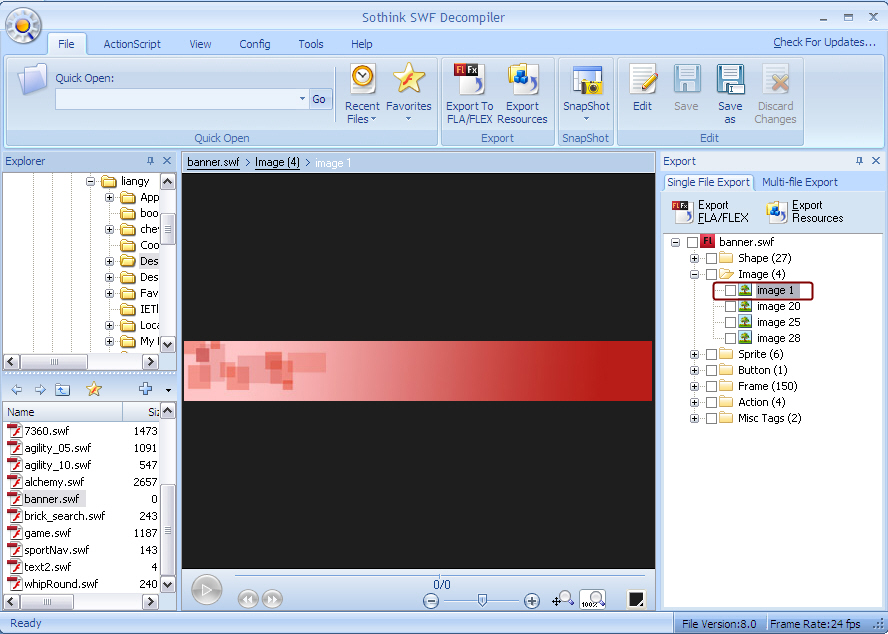 3. Choose the image you desired to change, and click Edit button on tool bar to show Edit Panel.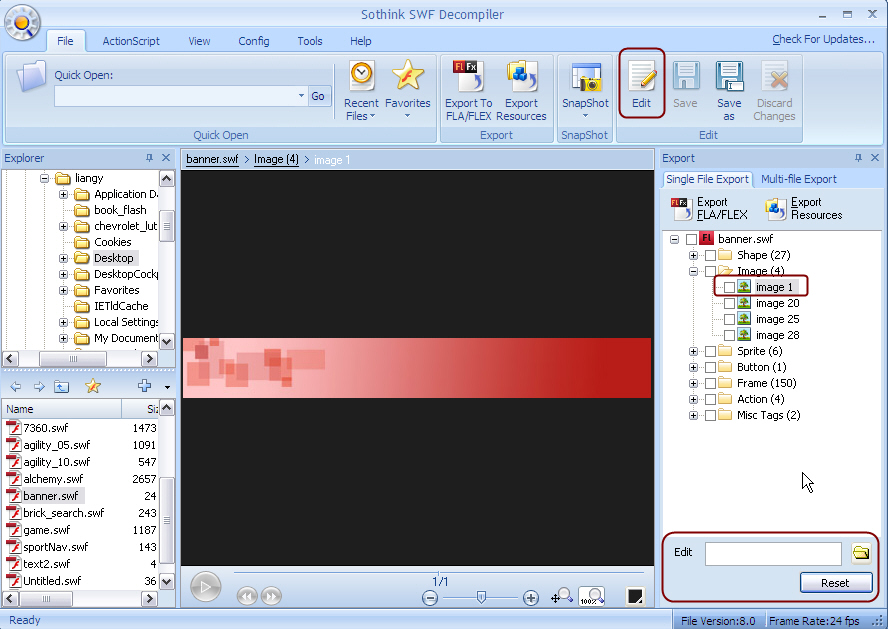 4. Browse from your machine to pick up the new image to replace the previous old one.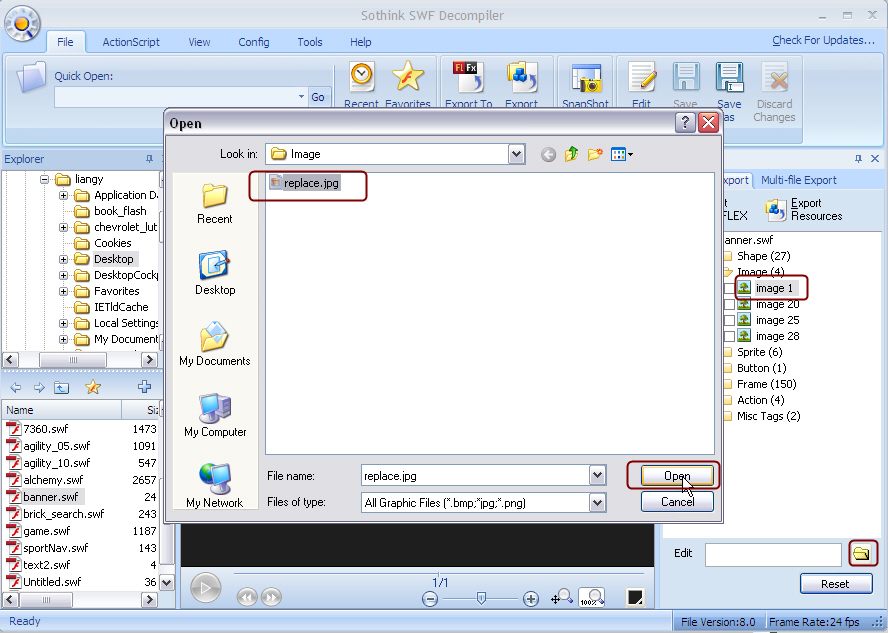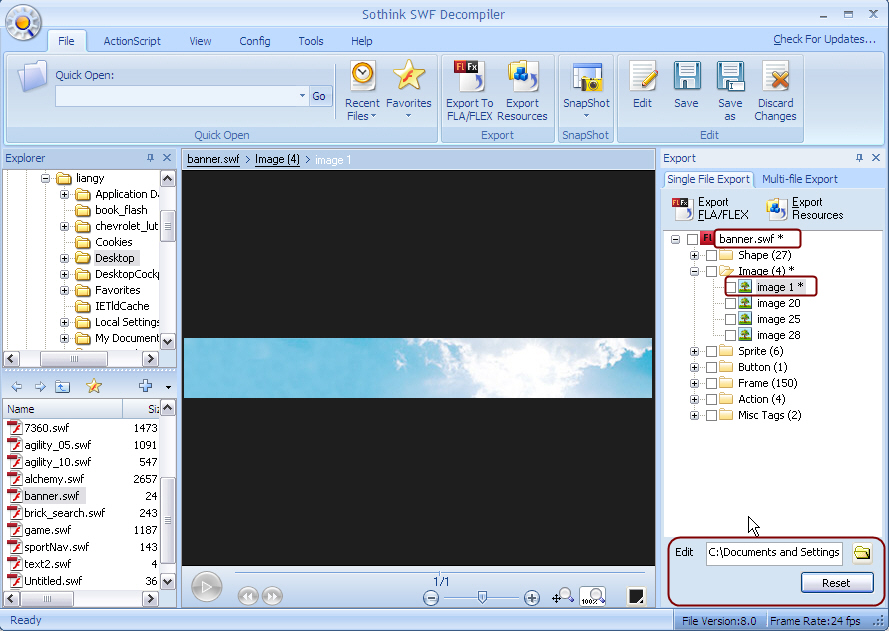 And you will find the element modified will be marked by signal * to remind you of the new change. Of course, you can press Reset button to undo it.
5. Click on Save As button on tool bar to save all the modifications.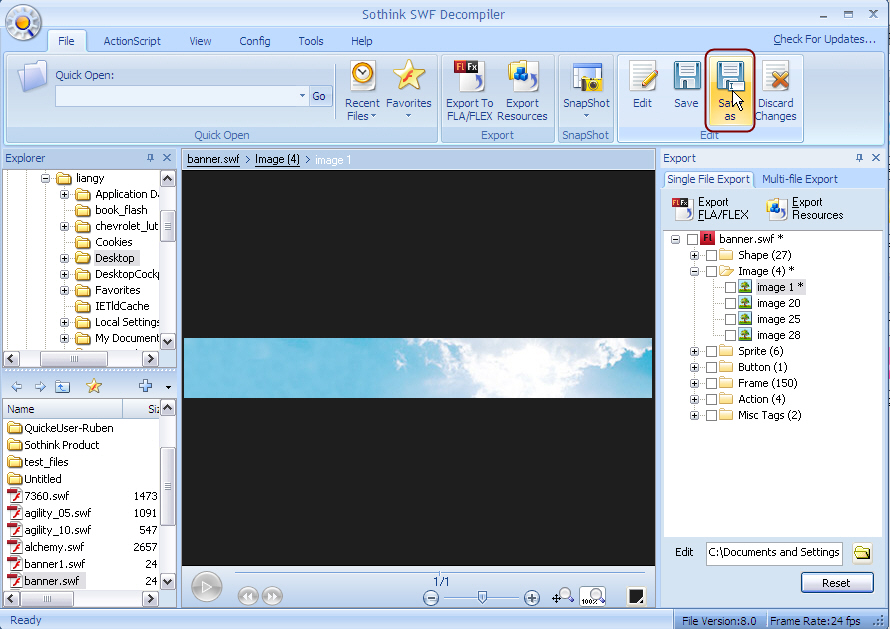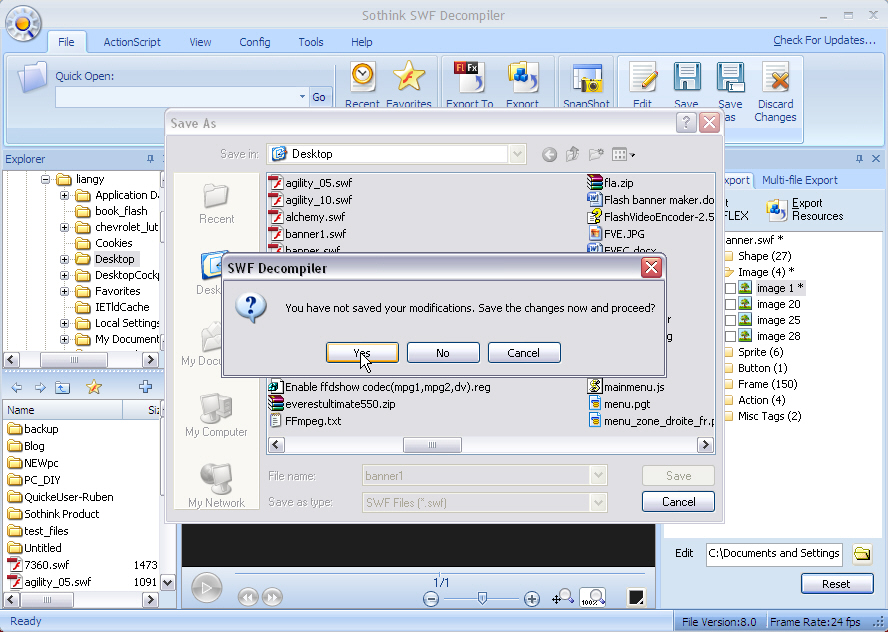 6. The new SWF will be shown in the preview window automatically.
See, is it quite simple to replace the previous element to save SWF as a new one? If you would like to change shape and sound, please just repeat the process for them since the methods are exactly the same. And if you would like to modify text, it is much easier because the software provides text edit tool directly. Let's have a try now.
After loading SWF into the program, choose the target text you want to modify, and then the Edit Panel will display.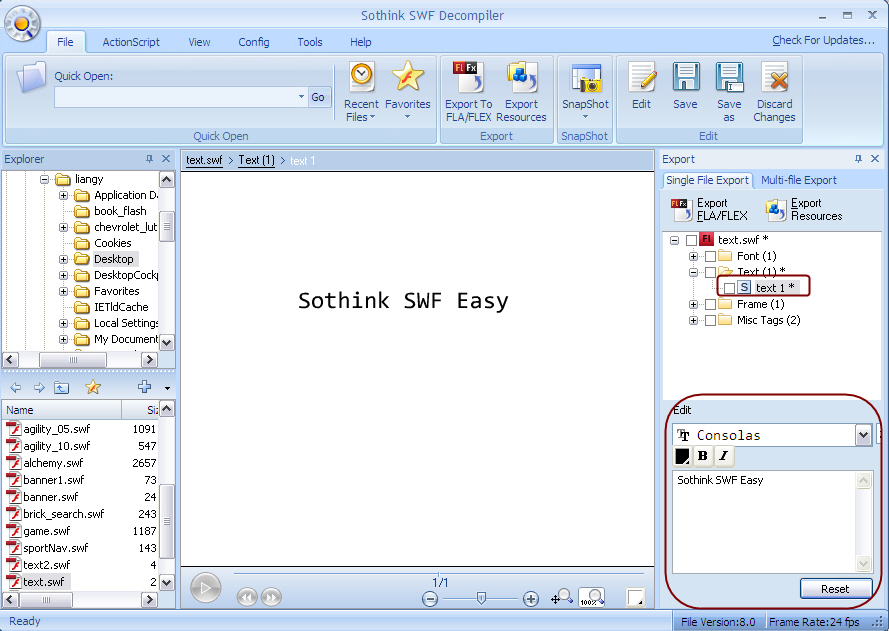 Input new text directly in Edit Panel and it will be previewed automatically. And you can also edit text font there.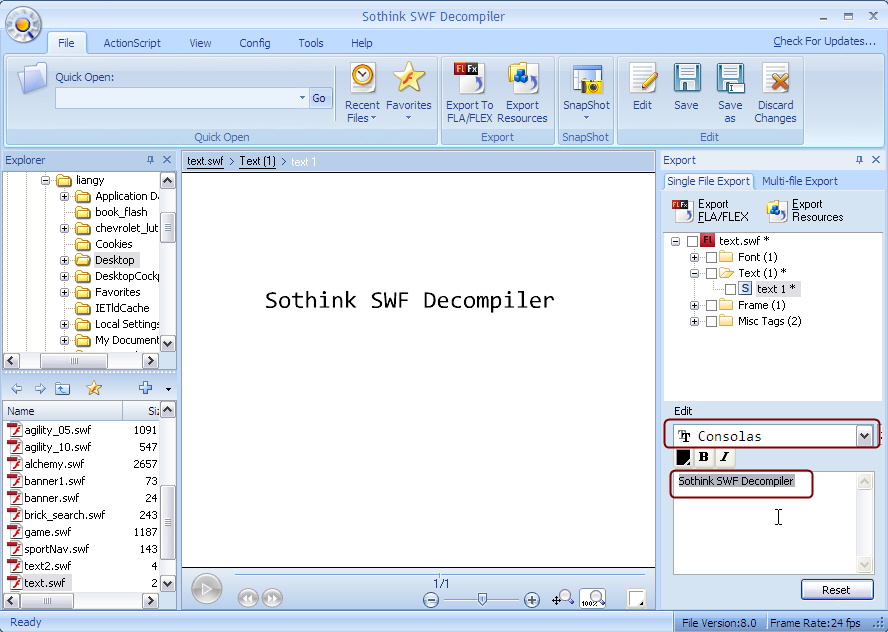 Hope those tips help you use this new version more effectively. Come to download Sothink SWF Decompiler to try it on your own.
Enjoy it.