How to Use DHTML Menu with NOF or Other Web Editors?
Want to insert a menu into a web page, but there is no plug-in in your web editor to build a menu. Have you had this problem? Ok, you can read this tutorial to solve it. We will take Net Objects Fusion as an example to show you how to do.

First, you need to build a site and create some pages in web editor.
Here is the vital step. You will get how to publish a menu, how to insert the menu code into web page. Please view it carefully.


Follow the above steps, and you can preview these pages at [color=red]http://localhost/sothink/new/Preview/index.html[/color] and see if the menu works well. (See below figure)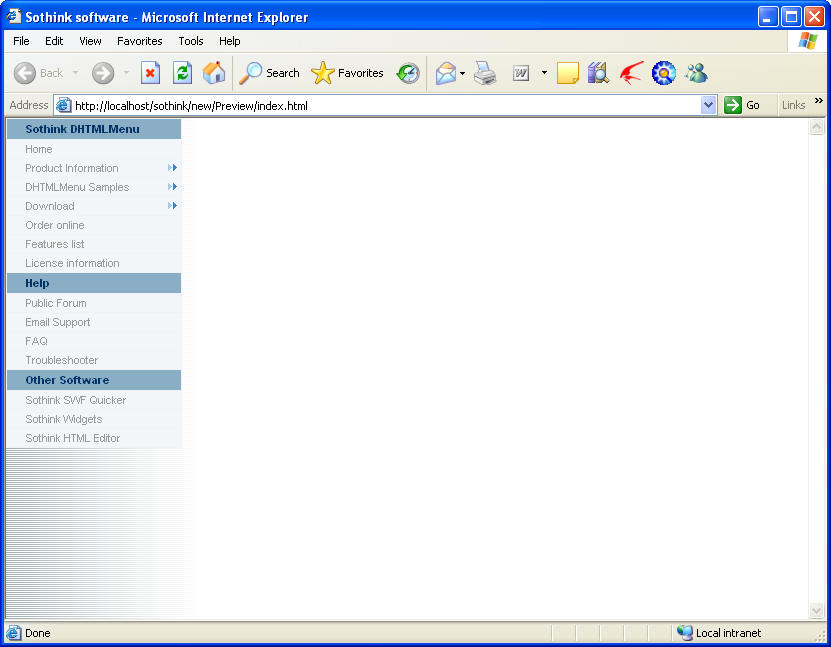 Finally, test your menu and pages in Intranet. If all the things are OK, publish your web site into server.
PS: Remember uploading the include js file and all related resource files to server.

Now, you can see pages with menu in Internet.
This method is available for all web editors. Try it to add a menu into pages in other web editors.