Input and View the Menu with Non-English Characters
Did you want to create non-English menus? Yes, I will show you the settings about how to input non-English character.

If your OS is Win2000, set it in Regional Options>General>Language settings for the system.

If your OS is XP, open Control Panel, go to "Regional and Language Options", and in Advanced tab, please select "arabic" for "Language for non-Unicode programs". Like figure below: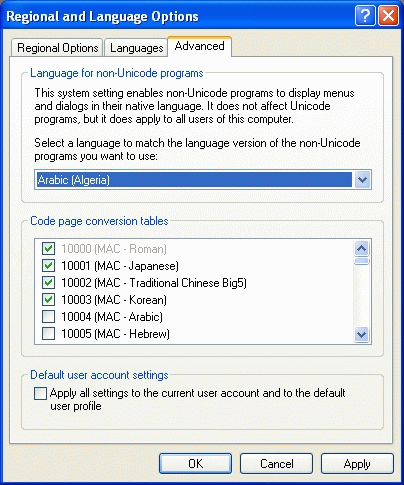 If there is no language option which you want to use, please go back to Language tab, check "Install files for complex script and right-to-left languages.




When you view non-English menu in the browser, you can enter the menu tab "View > Encoding" in IE to choose corresponding language. And other browsers have similar tab.

Ok, you can create and view the non-English menus without difficulty.