Interface - Sothink SWF Catcher
The interface of Sothink SWF Catcher is as follows: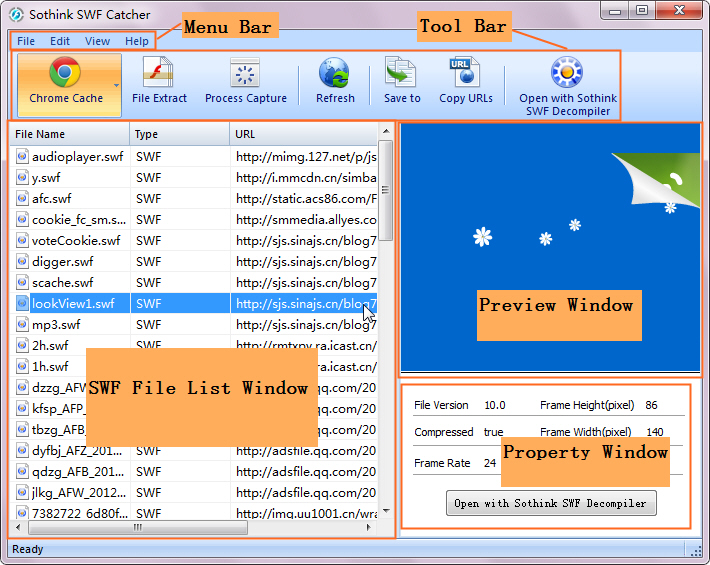 The main window is divided into five areas: Menu Bar, Tool Bar, SWF File List Panel, Preview Window and SWF Property Window.
Menu Bar
This bar is to display the common commands for the program.
Tool Bar
This bar navigates you to capture SWF files from browsers cache, local files and processes and edit the SWF files with Sothink SWF Decompiler.
SWF File List Panel
List the SWF files captured/extracted from browser caches, files or running processes
Preview Window
Preview the selected swf file.
SWF Property Window
Display the information of the selected swf file.