Download Sothink SWF Easy
Sothink SWF Easy, a Flash banner maker used to create attractive banner designs with numerous templates, resources and Flash effects, provides full customization features and can extract resources from SWF files to reuse.

Powerful & User-friendly
Rich templates & built-in Flash effects
Great banner design functions
Numerous ready-to-use banner resources
Suitable for Both Novices and Experts
Add-ons for More Flash Resources
Please note: Before installing the Resource add-on program, please make sure you have already installed SWF Easy 5.1 or later versions.
Limitation to Unregistered Version
The unregistered version can be used in 30 days only for evaluation purpose.
System and Hardware Requirement
Operating System: Windows XP/Vista/7/

8

Computer Processor: Intel Pentium 233Mhz or better
System Memory: 32MB or above
Available Disk Space: at least 2GB
Main Features of the Flash Banner Maker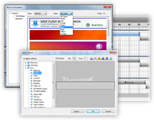 Rich Flash Banner Templates & Built-in Flash Effects
Offer 60 banner templates of eight colors and four sizes which comply with general industry specs
The templates are classified by themes, sizes and colors, so you can select what you need quickly
Offer 60+ animated Flash effects
Combine separate effects into numerous new effects
Adjust effect duration simply by drag and drop
Support effect loop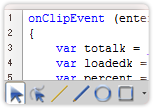 Powerful & Comprehensive Banner Design Software for Experts
Offer drawing tools such as Line, Pencil, Pen, Oval and Rectangle
Offer advanced editing tools such as Transform and Reshape
Generate HTML code to embed your banner in a web page
Support multiple scenes - main scene and auxiliary scene, to manage the project in a better way
Support Action Script 2.0 and Component for advanced Flash banner designers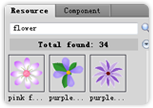 Plenty of Ready-to-Use Banner Resources
Offer hundreds of graphic or image resources
Support keyword search. You will get all the elements relevant to FROG if you search with the keyword FROG
Extract resources from SWF files and add the resources into the library

100% Clean - No need to worry about installing unwanted spyware or adware. Uninstallation is completely supported.


Life-time Free Support - Send an email to our customer service team at support@sothink.com whenever you need help.


Risk Free Guarantee - Shop safely in our secure online store. Your data and personal information are protected.
Quick links
Product Info
File Size:

46M

Latest version:

6.6

Build number:

565

Release date:

Jan. 20, 2014

Uninstall:

Supported

System Requirements :

Windows XP
Windows Vista
Windows 7


Windows 8
Related Products
Recommend Products